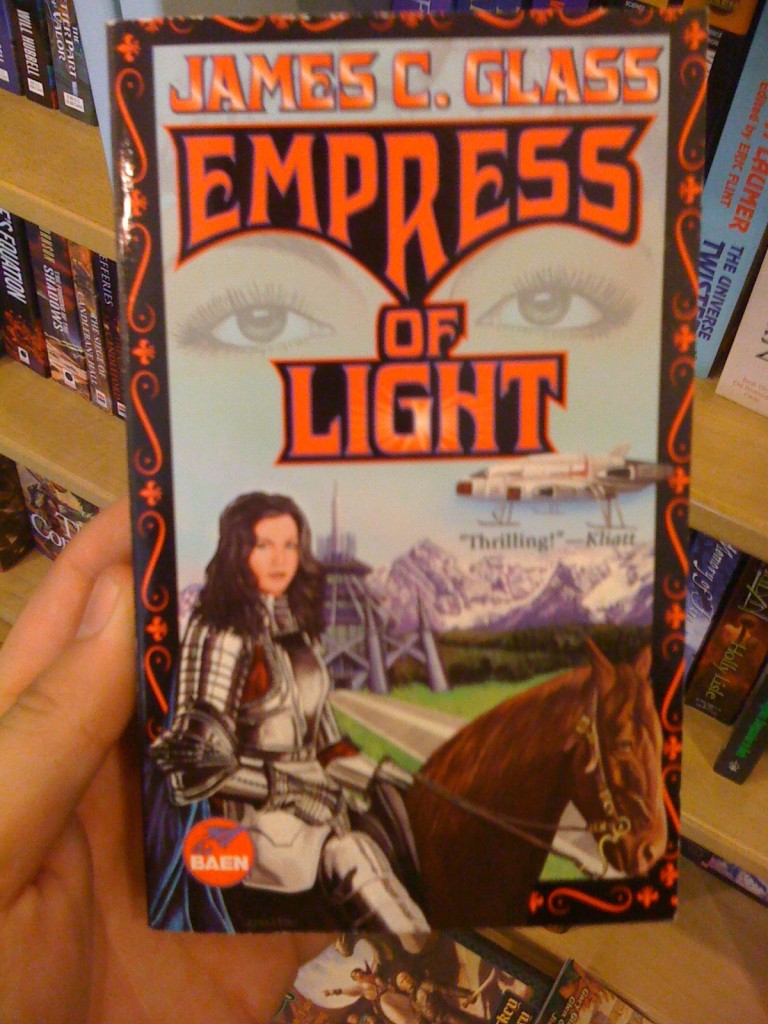 Click for full image
Imagine this, you are a female knight… awww come on, I said imagine… and you have come into the future only to find… wait for it.. space ships! And a futuristic station! This cover will be one of the greatest comparisons of public transport ever!  Oh, don't forget the transparent eyes in the sky too.
Tagged with: anatomical issues • Baen Books • horses • James C. Glass • knight • Richard Martin • sky-eyes • space ships

One Response to "Empress of Lightish"
CSA Says:
August 5th, 2009 at 11:16 am

that spaceship isn't even the size of the horses head… how is anyone meant to fit in it… I think its about to bump into her face too.

the author didnt think that one through, or is it a planet of tiny tiny people?

God i'd hate to live a world where theres a huge set of eyes always looking down from the sky like that, hows anyone meant to work with that going on?
Leave a Reply