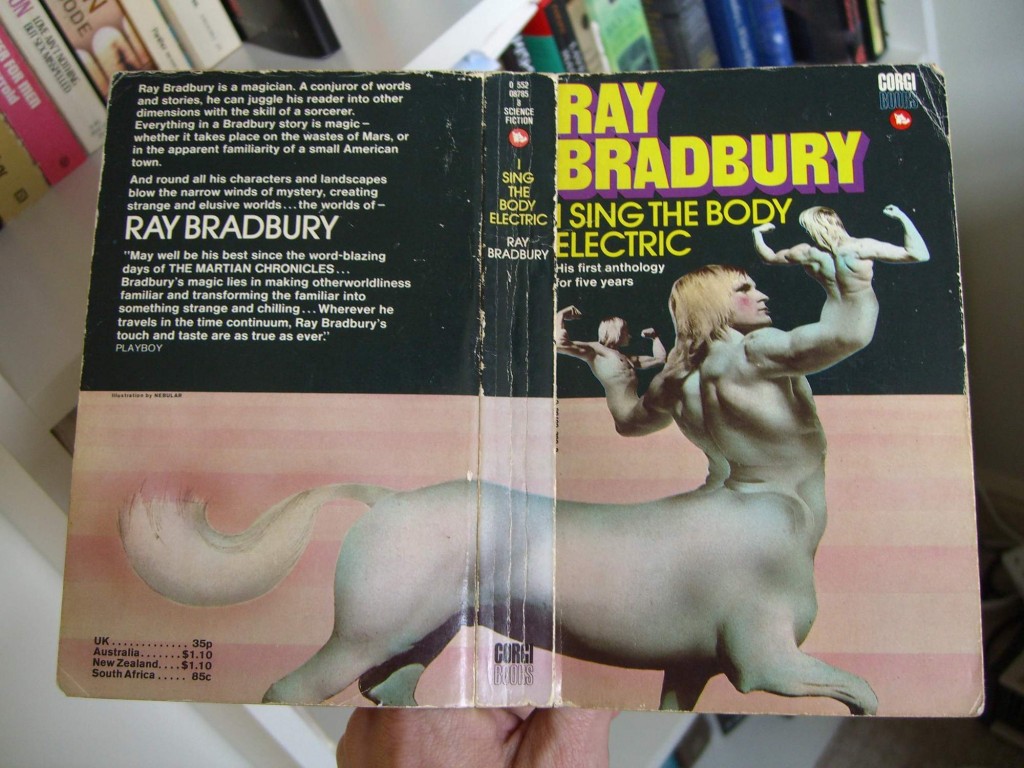 Click for full image
Phil's Art Direction: That's the Bradbury story about an android grandmother, isn't it? A sweet, family tale? Right, so let's have either a muscle man or a horse on the cover. Better yet, a muscle man who IS a horse. And so ripped, that even his muscles have muscle men on them. On a wraparound cover.
Outstanding! Good Show Phil!
Tagged with: centaur • Corgi Books • horses • hunk • muscles • Nebular • Ray Bradbury • recursive cover • wtf

45 Responses to "I Sing the Body Electric"
Leave a Reply