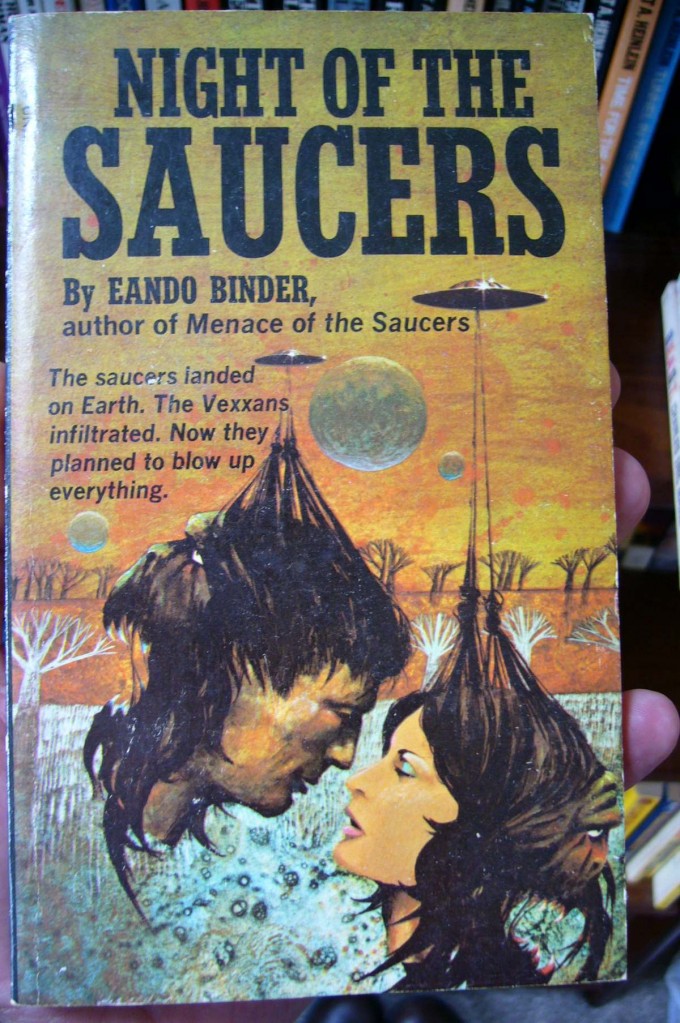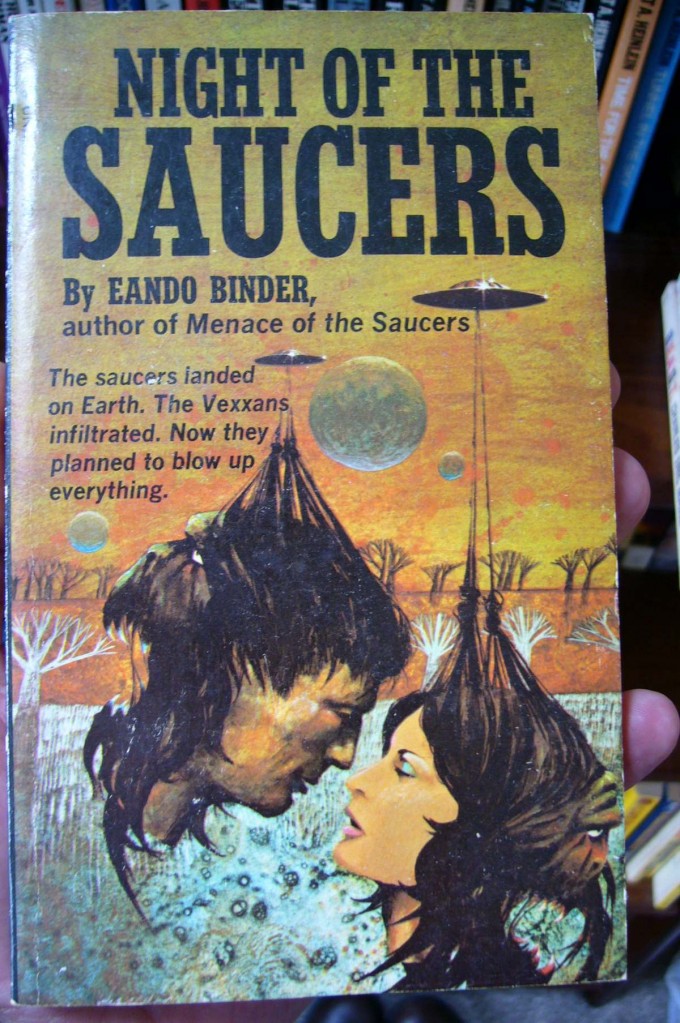 Click for full image
Don's Art Direction: Decapitated heads on strings gazing soulfully at each other while their occipital regions morph into Wookiees. Oh, and guess you'd better put some flying saucers in there, since they're in the title of this 1930s pulp novella that we're trying to pass off as a modern 1970s novel.
Freaky. Thanks to Don!
Tagged with: aliens • Belmont Books • damsel • dude • Eando Binder • planets • space ships • Unknown Artist Institute • WTF