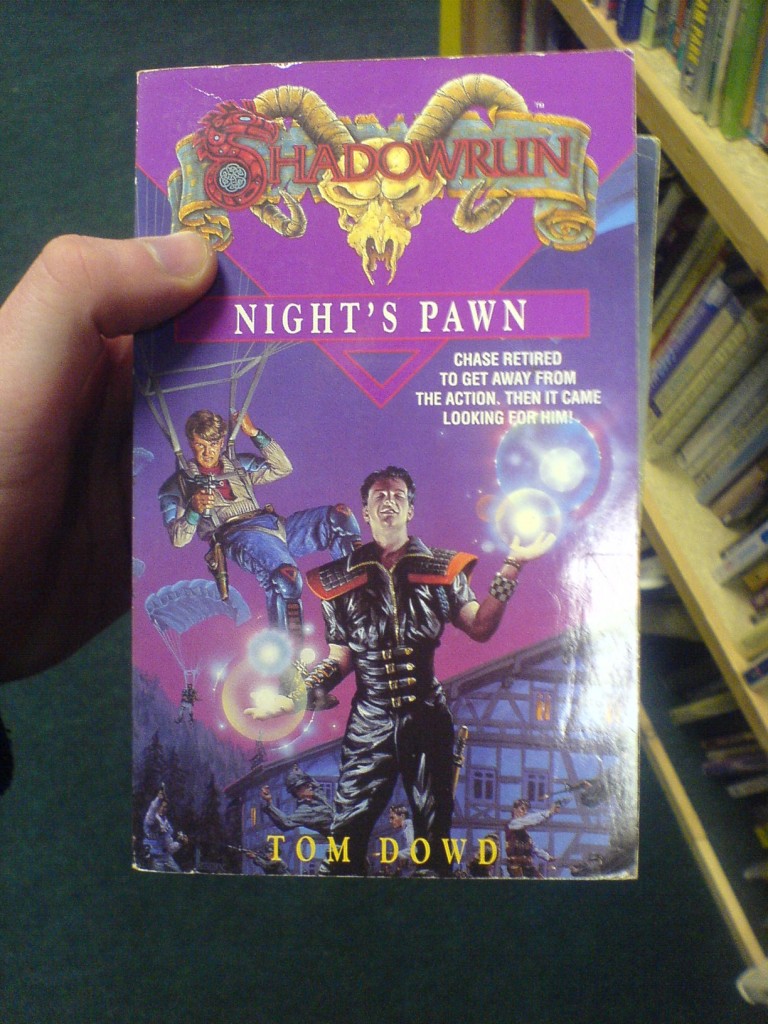 Click for full image
Shoulder pads, parachuter's with lugers, Nazi's fighting villagers, lens flare oh lots of lens flare which obviously symbolises magic, leather, sweat bands, …. did I mention shoulder pads?
(Have a great easter weekend! This bends our rules seeing as it is part of a franchise, but come on this one is so worth it! Enjoy!)
Thanks so much to CSA!
Tagged with: BEHIND YOU! • Good Show Sir • leather • lens flare • magic • magical orbs • paging John Galliano • parachute • Richard Hescox • Roc Books • scrolls • shoulder pads • Tom Dowd

14 Responses to "Easter Spawn"
Leave a Reply