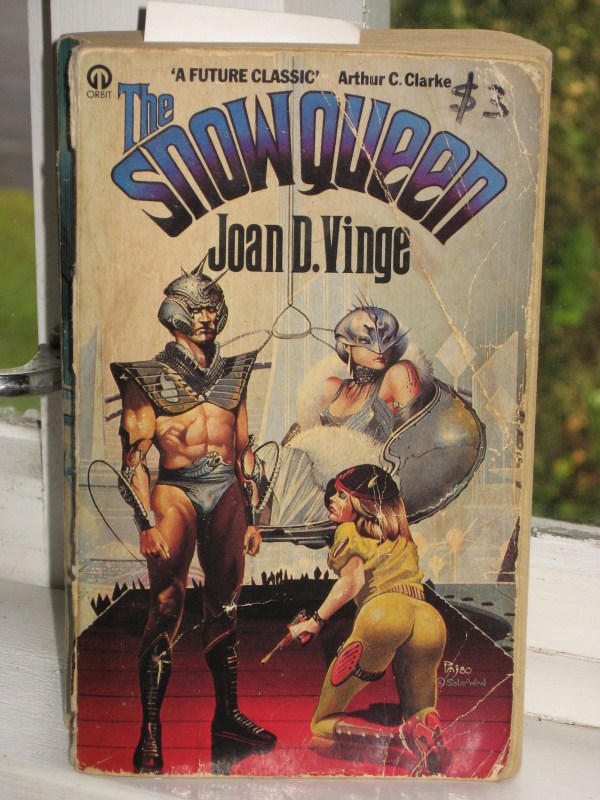 Click for full image
Kelly Comments: Considering that later editions have an absolutely gorgeous cover by Michael Whelan, I'm always a bit horrified to see the travesty on my own copy of the book. It looks like a poster for some kind of low-budget 70s bondage. My poor eyes!
Muttley Comments: Did you see a mouse? I'm sure there's a mouse in here. Gonna blow that mouse away . . .
Published 1981
Thanks to Kelly and Muttley who both sent this in!
Tagged with: booties • damsel • dude • gun • helmet • Joan D. Vinge • muscles • Orbit Books • Peter Andrew Jones • ridiculous hat • shoulder pads • Sir Mix-A-Lot • suggestive