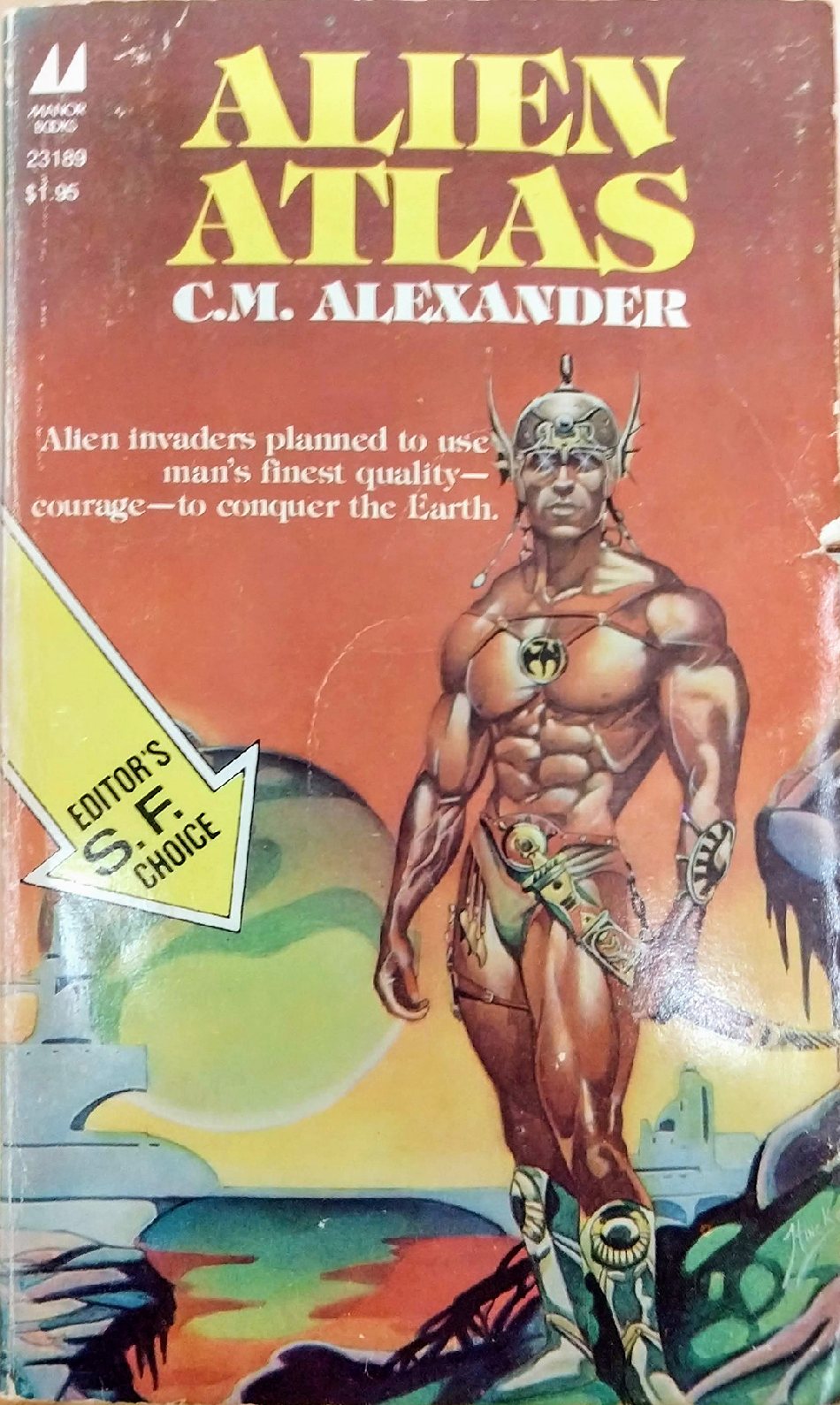 Click for larger image
Tom Noir Comments: Incredibly some editor thought this art was so groovy that they used it twice. It also turns up as the cover of Starsongs and Unicorns by Eric Norden. The 70's, amirite??
Published 1979
Tagged with: arrow • C.M. Alexander • dude • Fred Hinck • Manor Books • muscles • ridiculous hat • sixpack abs • Smirky McSmug • swingin' medallion • sword • Ting!

23 Responses to "Alien Atlas"
Leave a Reply