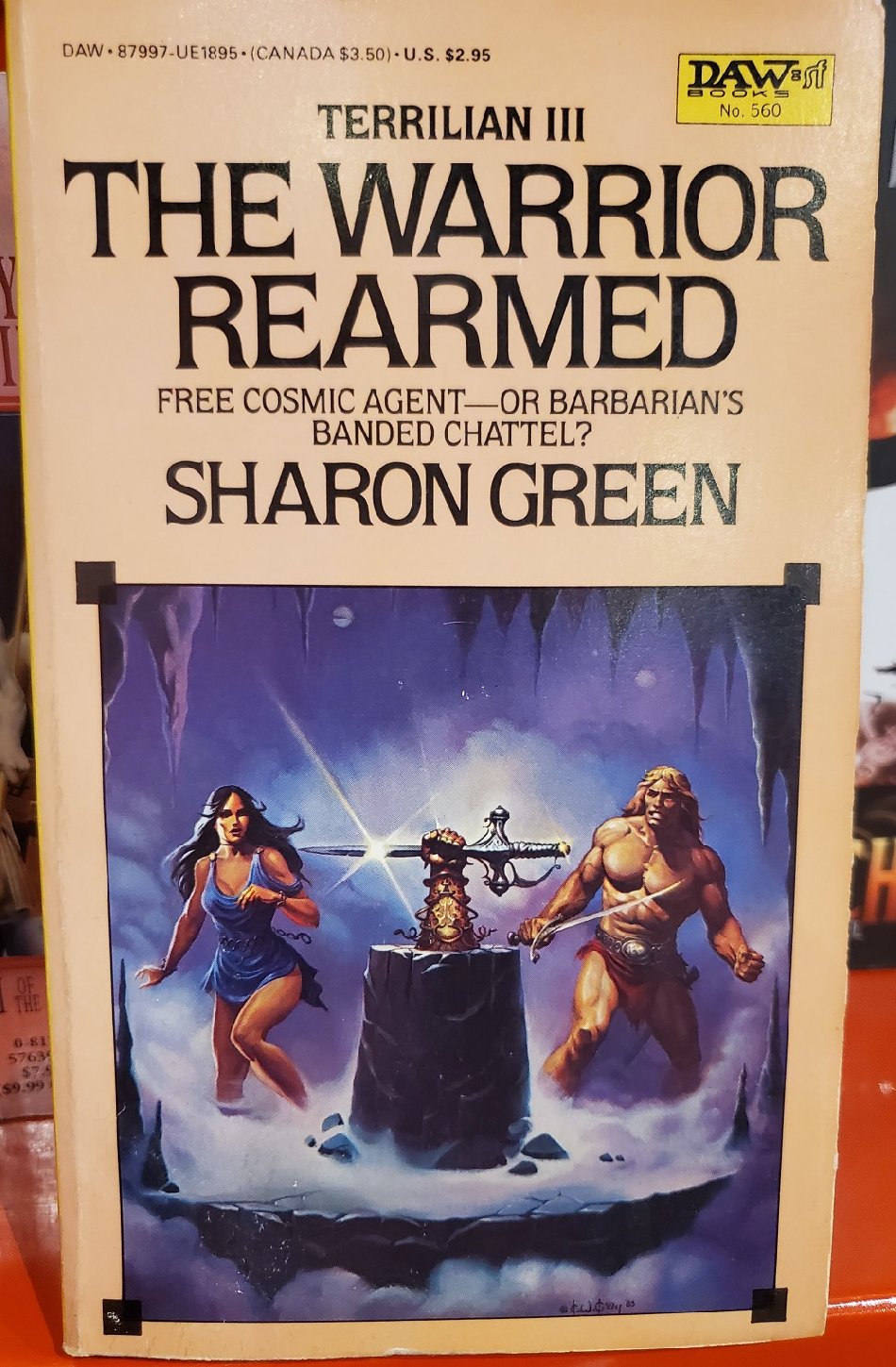 Click for larger image
Ryan Comments: More realism and literal interpretations on the cover, you say, but avoid feet at any cost? OK then, take a look at this one.
Published 1974
Tagged with: bladed weapons • damsel • DAW Books • disembodied hand • Faux-nan • Ken Kelly • loincloth • muscles • non-papillial person • Sharon Green • tasteful smoke • Ting!

19 Responses to "The Warrior Rearmed"
Leave a Reply