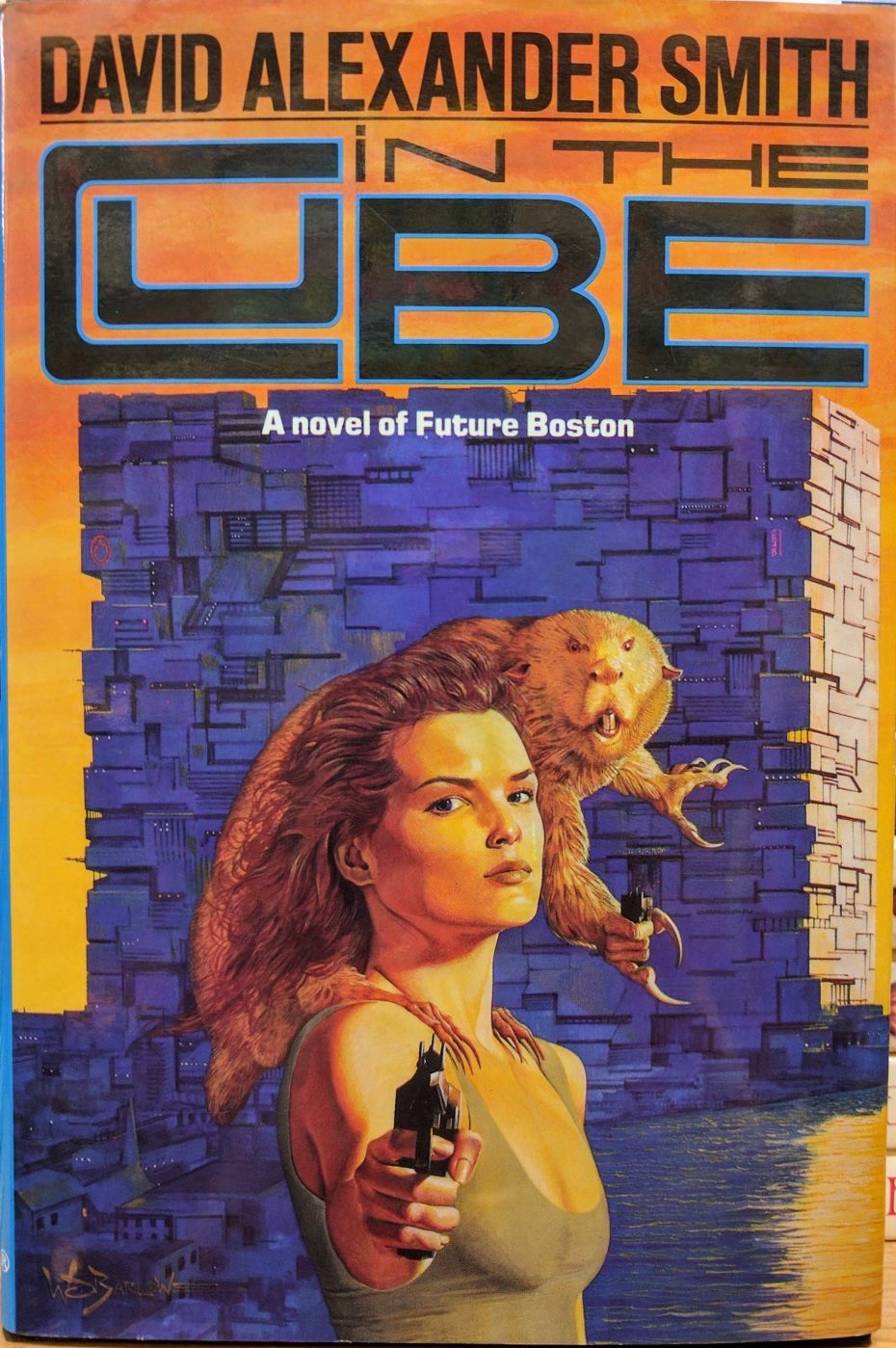 Click for full image
Tom Noir's Art Direction: Stevens! We have a problem. 'Demon Muskrat Vixens,' just came back from the printers with a picture of some giant cube on the cover. What happened to that crazy ass piece we originally commissioned for it?!
Update: New, improved cover photo supplied by Tom Noir!
Published 1993
Many thanks to Tom!
Tagged with: cleavage • damsel • David Alexander Smith • font problems • handguns • strange creature • Tor Books • Wayne Barlowe

45 Responses to "In the Cube"
Leave a Reply