"You have to have a sense of humor, darling, to be alive. Even a bit mad. It helps to be mad."
Peter Cushing
Welcome readers to a world of fear, pain, man-tigers, wizards, mind bending horror and damsels in distress. Here we have a collection of the scariest covers sent in by our followers, or should I call them… minions! mu HA HA HA HAAAAA!
Anyway, I hope people have a good Halloween weekend and if you are dressing up or at least watching the fabulous 1958 Hammer Horror version of Dracula, I hope you all have a great time.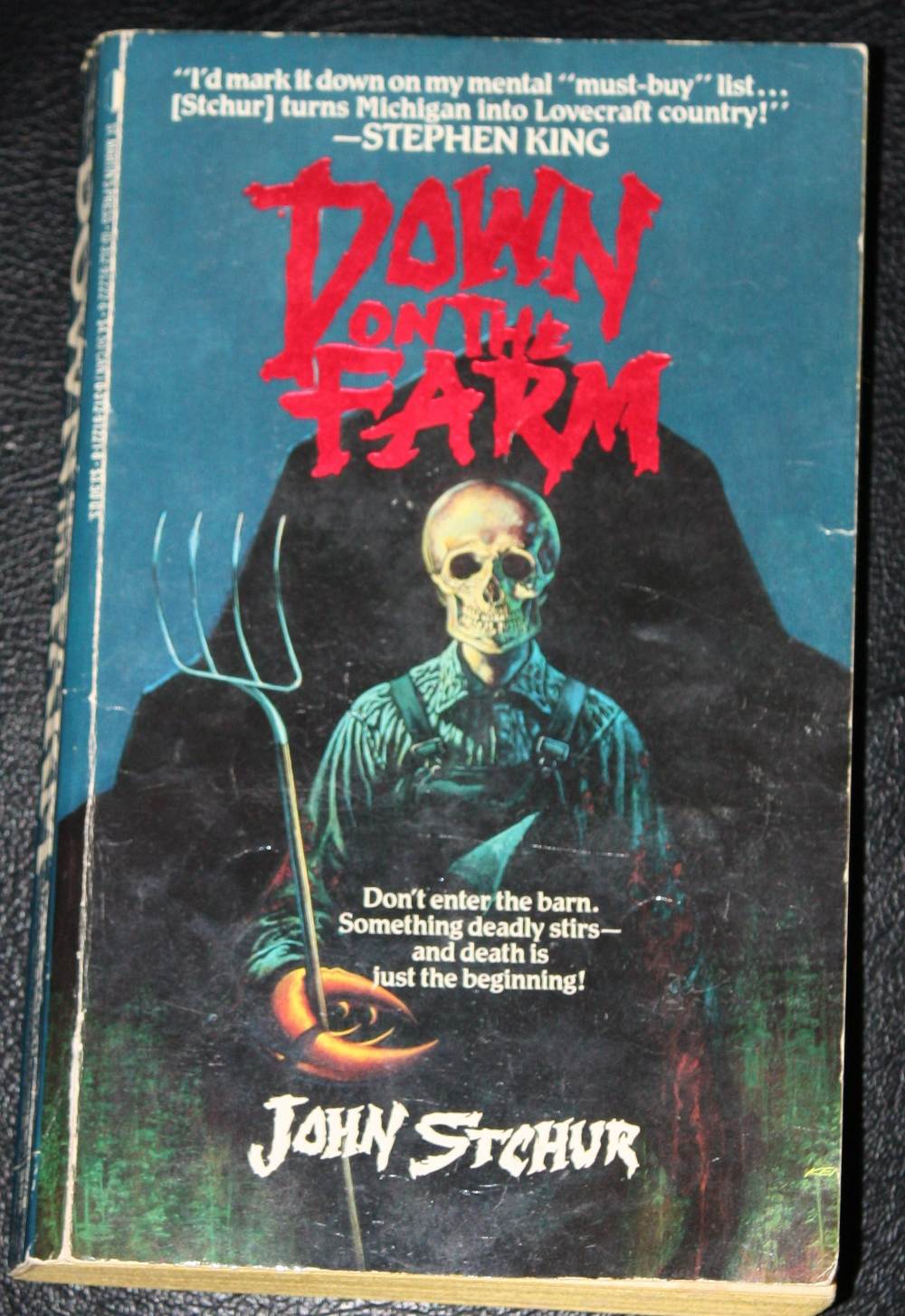 Click for full image
Libraryman's Art Direction: Ok, now this is a scary book right? Well, what's better than skulls? Am I right? I want a big one though, yeah I don't care that real skulls don't look that big, what am I an anatomist?? Oh and a crab claw. Gotta have a crab claw.
Published 1987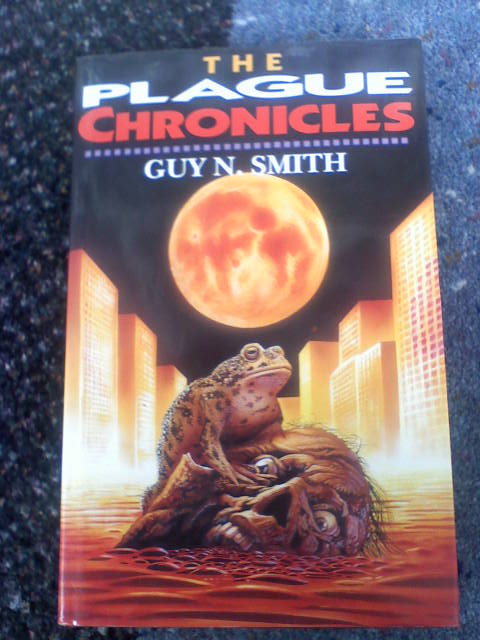 Click for full image
Neil's Art Direction: A flooded city burns in the background, they'll be a rotting head in the water. Nah, thats not enough, lets add something else. A toad maybe.
Published 1993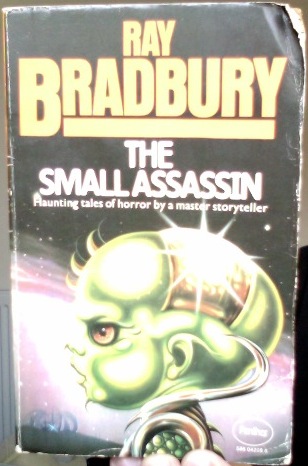 Graham's Art Direction: This is a collection of horror stories by a world-famous author, so I really want you to go to town on the cover art. Try and capture the gothic-horror aspect: make the reader feel that these stories could be taking place right now in his own neighborhood. [looks at this quarter's finances] Ah, never mind, we'll just send them something from one of those sci-fi books that got canceled.
Published 1976
Tagged with: aliens • bladed weapons • death • Guy N. Smith • John Stchur • Piatkus Books • Ray Bradbury • space • St Martin's Press • strange creature