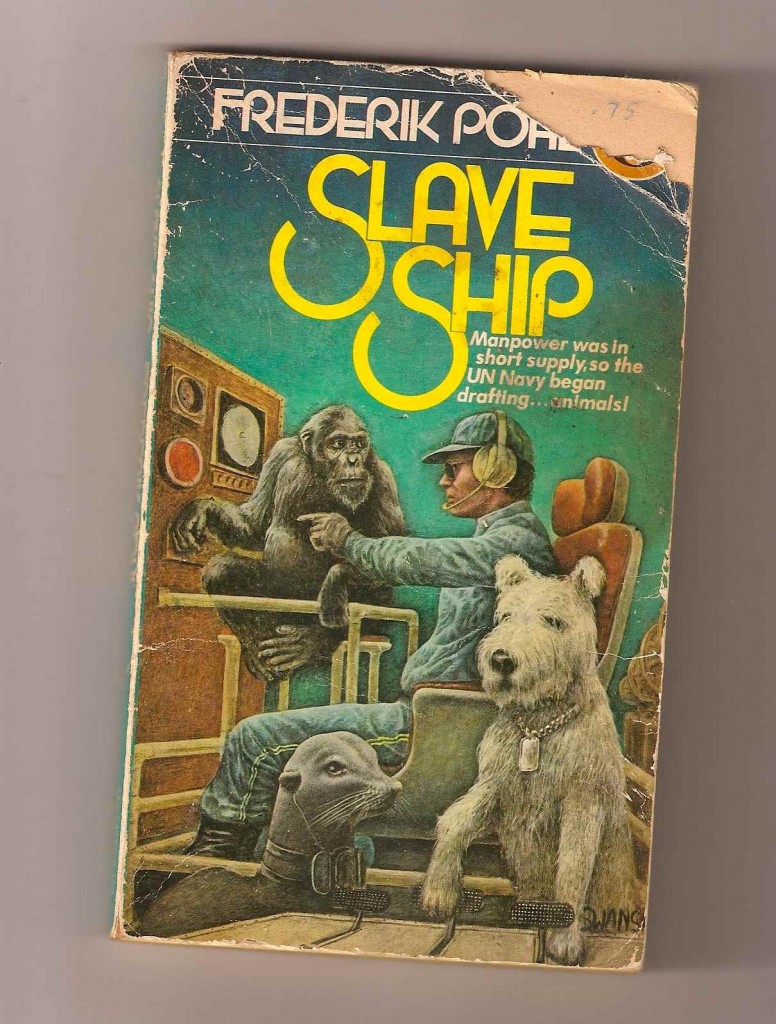 Click for full image
I don't know about you, but when I think of animal slaves I hate that everyone just thinks of chimps. If I had an animal slave I'd definitely want a Scottish Terrier bringing me my dinner while a seal pleasures me. Mmm, well maybe don't draw that – but at least put a seal on there!
Brilliant! Thanks to Noah!
Tagged with: Ballantine Books • dude • Frederik Pohl • Karl Swanson • strange creature • WTF