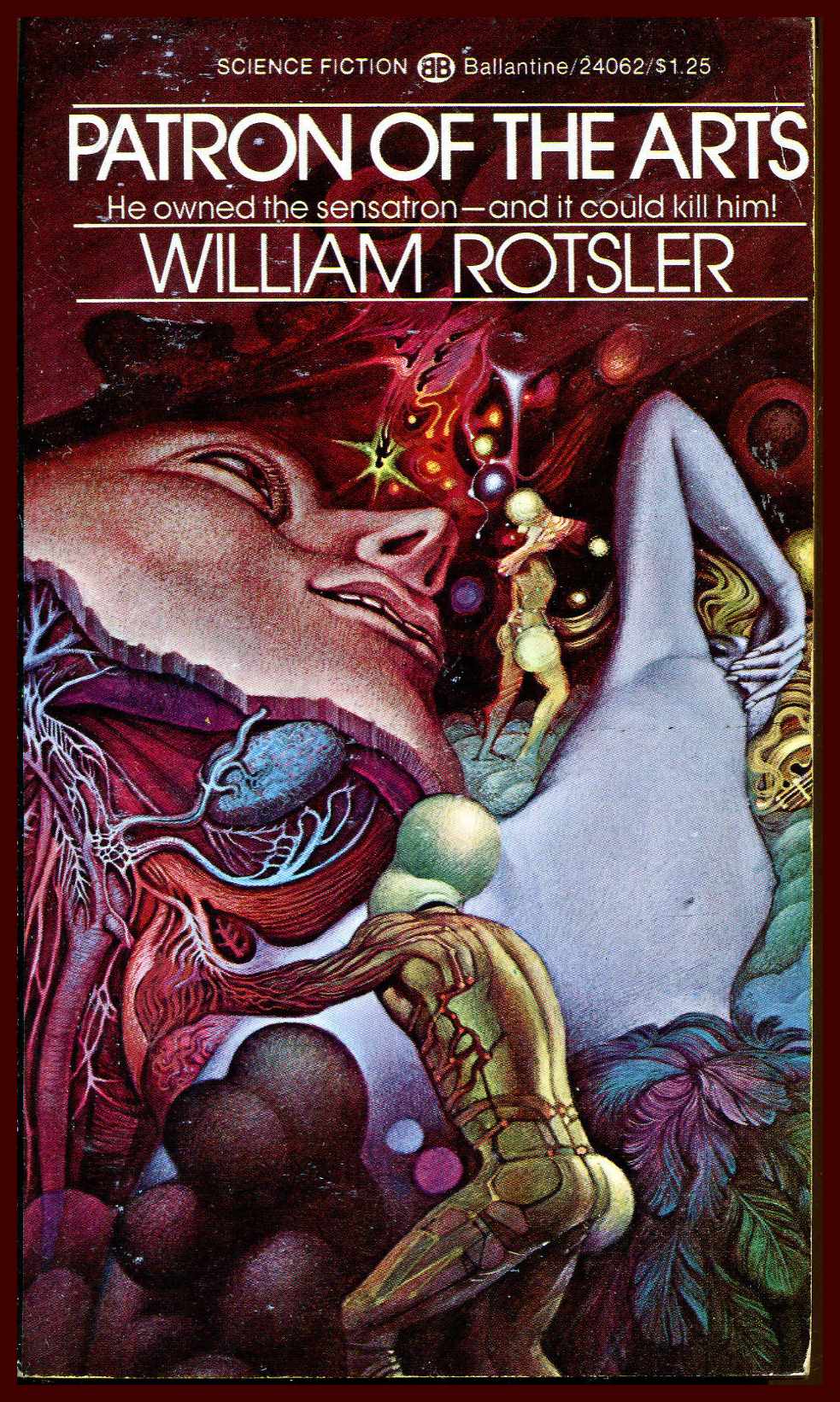 Click for larger image
Ridley Comments: WTF-a-palooza!
Published 1974
Tagged with: anatomical issues • Ballantine Books • blob of awesomeness • floating face • hunkbutt • Sir Mix-A-Lot • starkers • Tom Adams • William Rotsler • WTF

Click for full UNCENSORED image
John's Art Direction: No, see, boss, it's not pornographic – it's surrealism!
Published 1970
I give this a Bruce Forsyth and a Bullseye.
Many thanks to John!
Tagged with: Ballantine Books • Brian N. Ball • cleavage • devil's dumplings • sky-eyes • surrealist imagery • Tom Adams • WTF