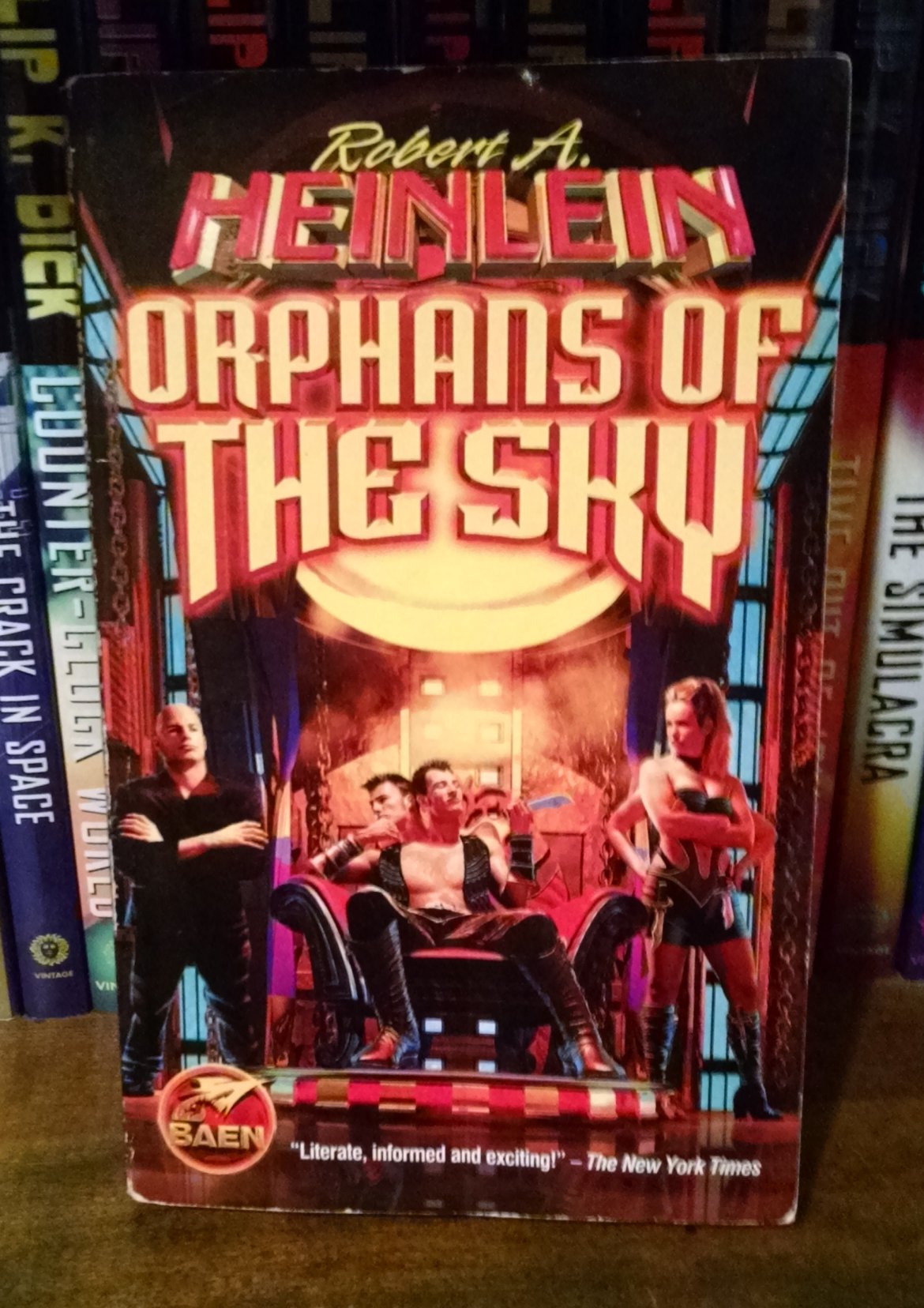 Click for full image
Good Show Sir Comments: The hottie on the right is the mutant Mother of Blades. From the book:
"She faced him, her four calloused hands set firmly on her broad hips. Her eyes were reddened from staring into the furnace in which she heated her metal; sweat ran down her wrinkled face into the sparse gray mustache which disfigured her upper lip, and dripped onto her bare chest…" Spot on, cover artist Patrick Turner.
Published 2007
Tagged with: arms akimbo • Baen Books • baldy bad man • booties • cleavage • dagger • damsel • dude • font problems • knife • mutant • Patrick Turner • Robert A. Heinlein • space ship • throne

18 Responses to "Orphans of the Sky"
Leave a Reply