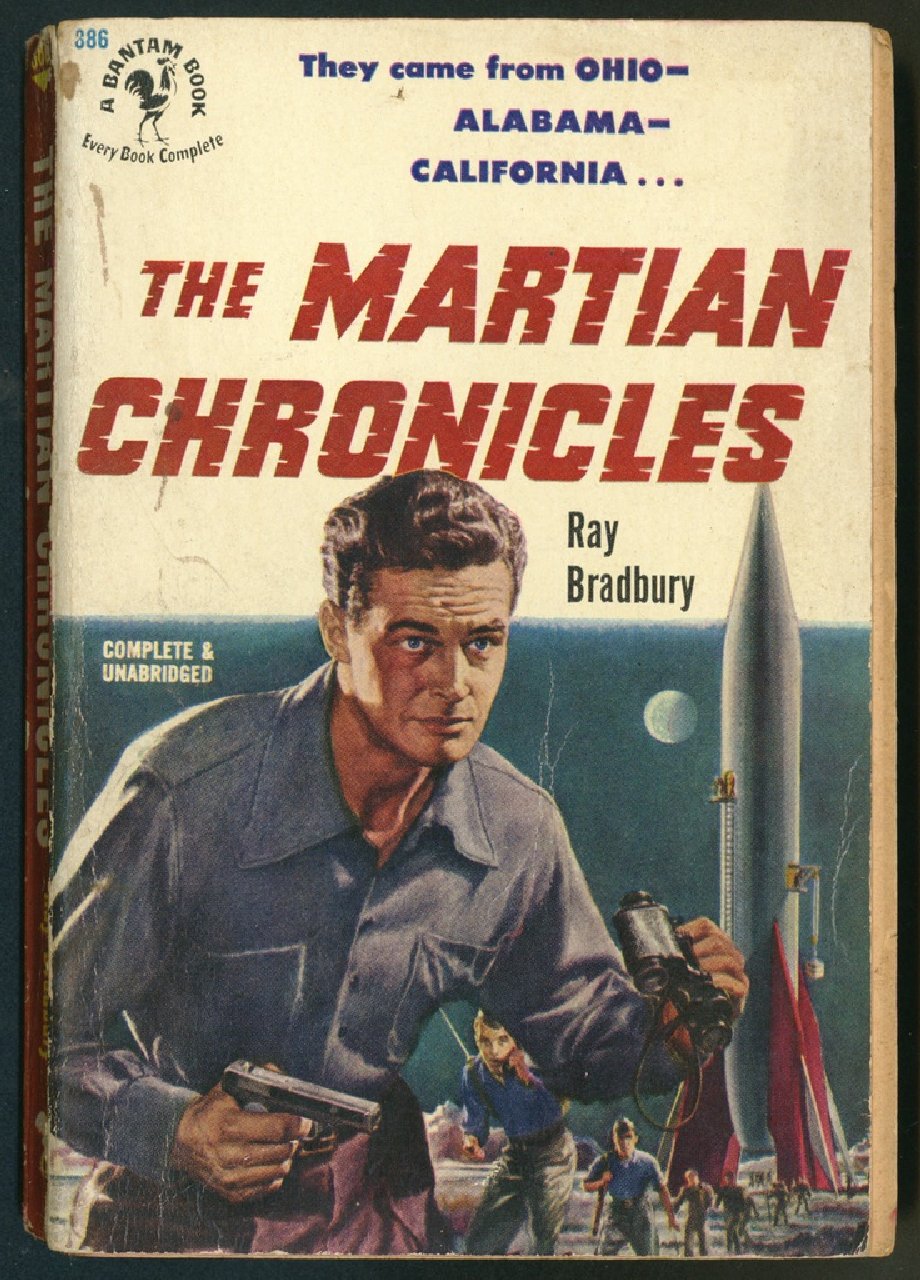 Click for larger image
Click for larger image
It's a Two-fer Tuesday – 1950s Ray Bradbury Bantam Paperbacks
Good Show Sir Comments:
#1. Paperback sales are down last quarter in Ohio, Alabama and California. Do something creative with the covers to get our numbers back up.
#2. Passive-aggressive cover artist thinks Bradbury stories are boring
Published 1951, 1954
You might remember one of these from here.
Tagged with: Bantam Books • bats • dino-mites • dude • handguns • lighthouse • once you see it • Ray Bradbury • rocket • sleepy time • two-fer • Unknown Artist Institute • Web of Intruige!

25 Responses to "The Martian Chronicles & The Golden Apples of the Sun"
Leave a Reply