Our friend Chris Lindsay was prowling the charity shops of Edinburgh and happened upon a horde of Anthonies at the Shelter Bookshop. A little shopwindow of horrors, if you will. It is striking how "popular" Anthony covers are on Good Show Sir. So click on the images below for some hi-def terribleness and give a shout out to any titles that are particularly appalling. Think of this as a showroom for finding these covers in the wild and submit your pix of the ones we don't already have. Cheers!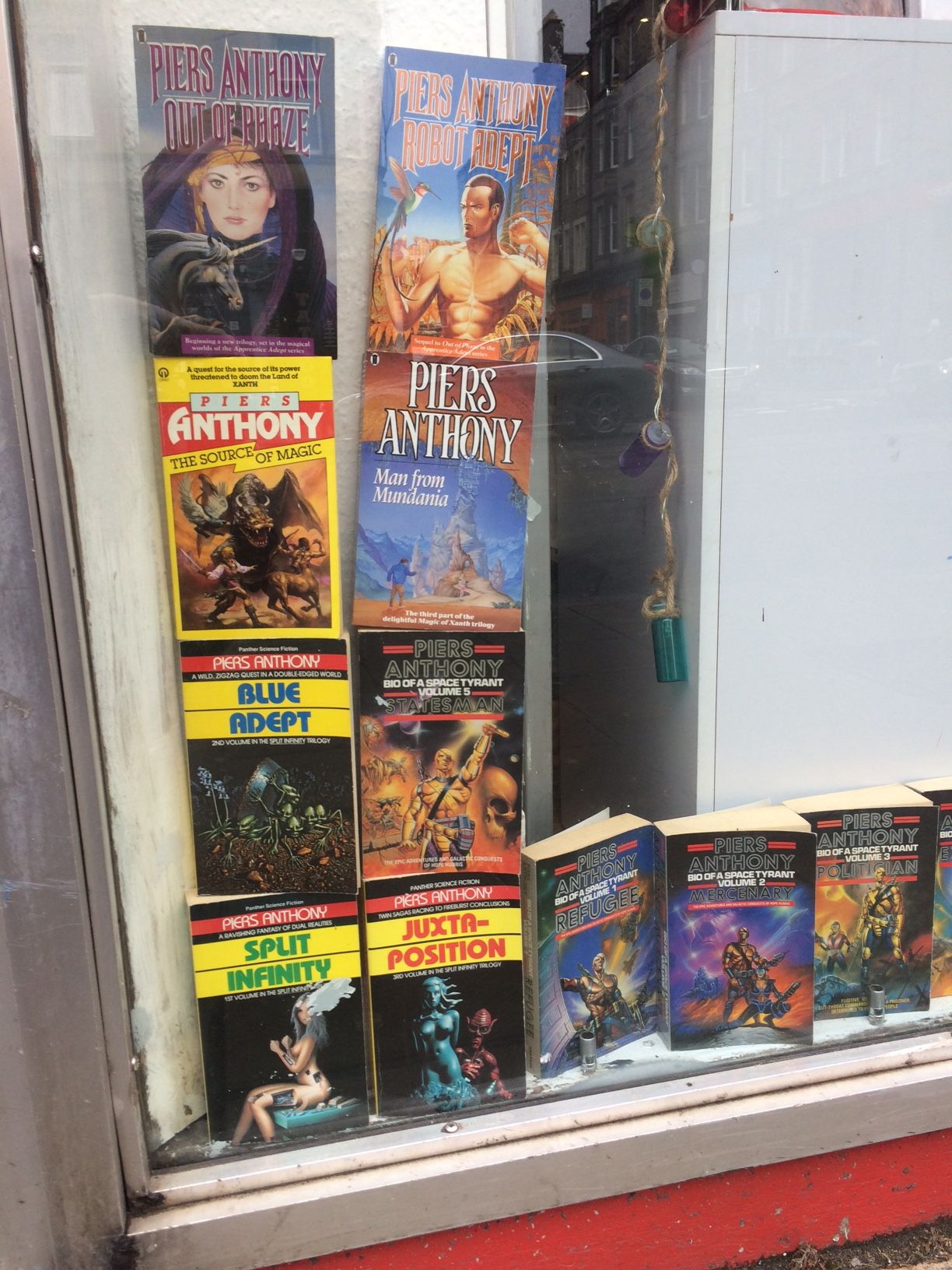 ONE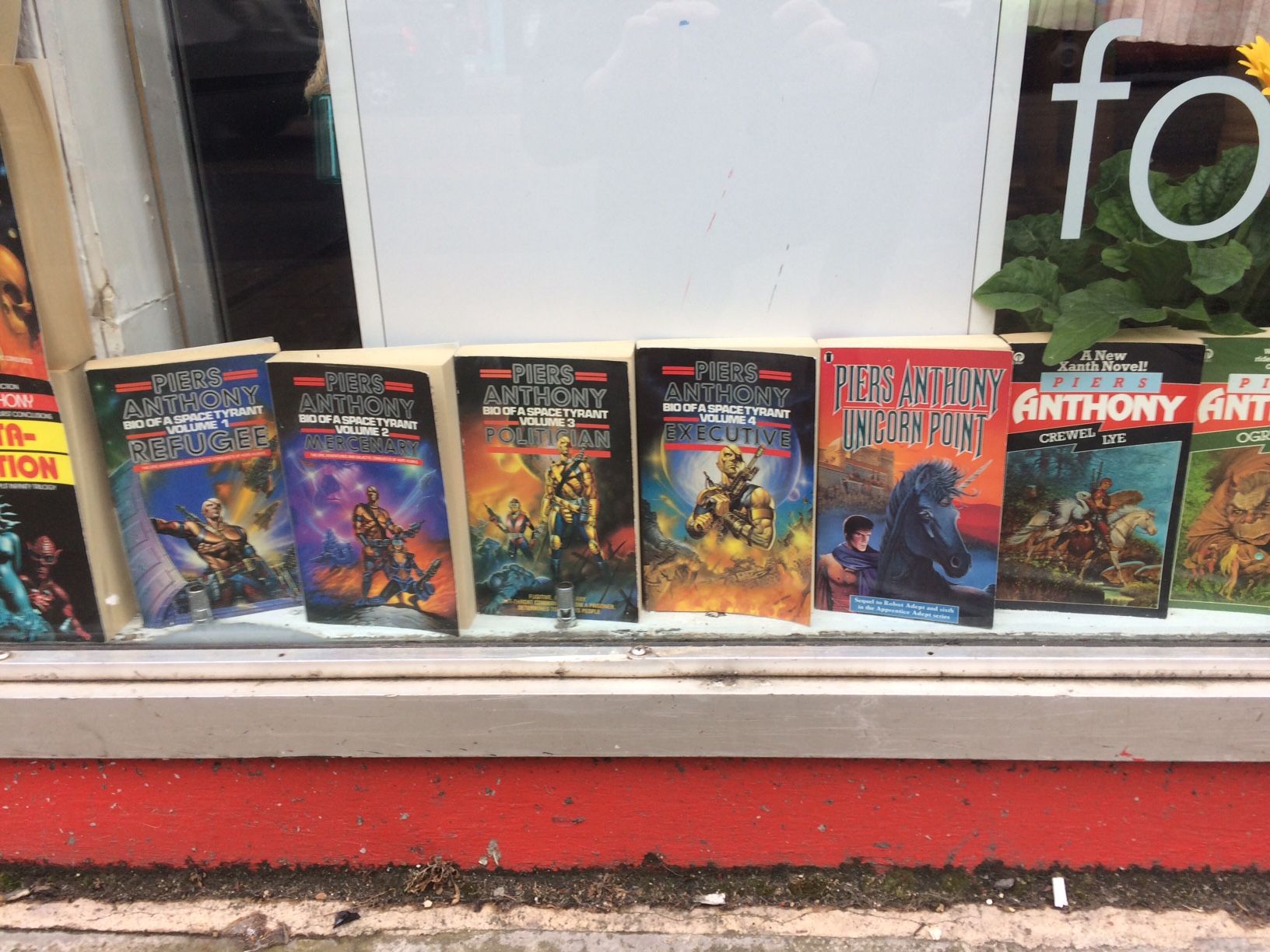 TWO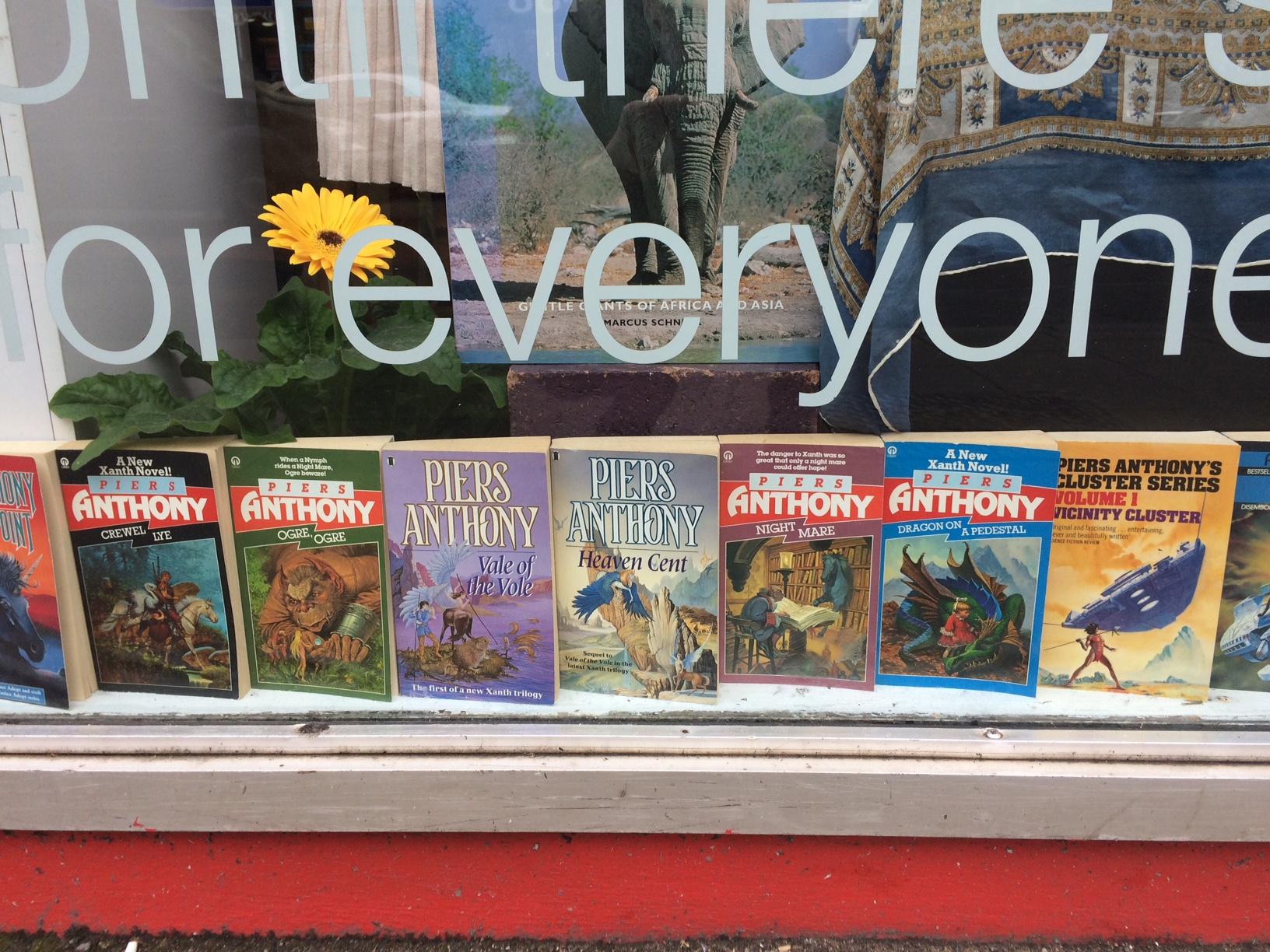 THREE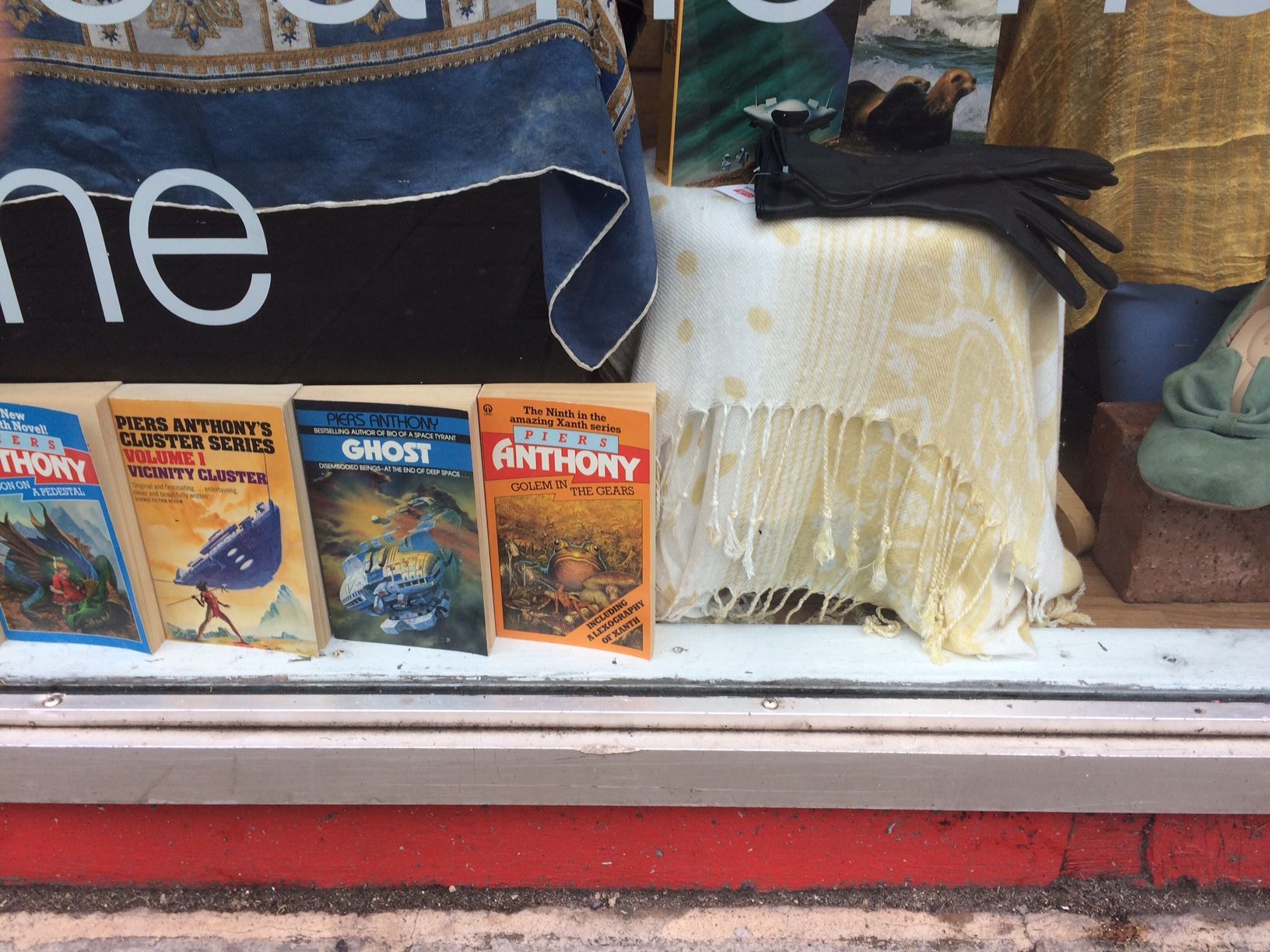 FOUR
Thanks again to Chris for sending these in!
I'm sure he bought out the store so don't go looking for them there.
Tagged with: MEGA POST • Piers Anthony • WTF

15 Responses to "Edinburgh Mega Post"
Leave a Reply