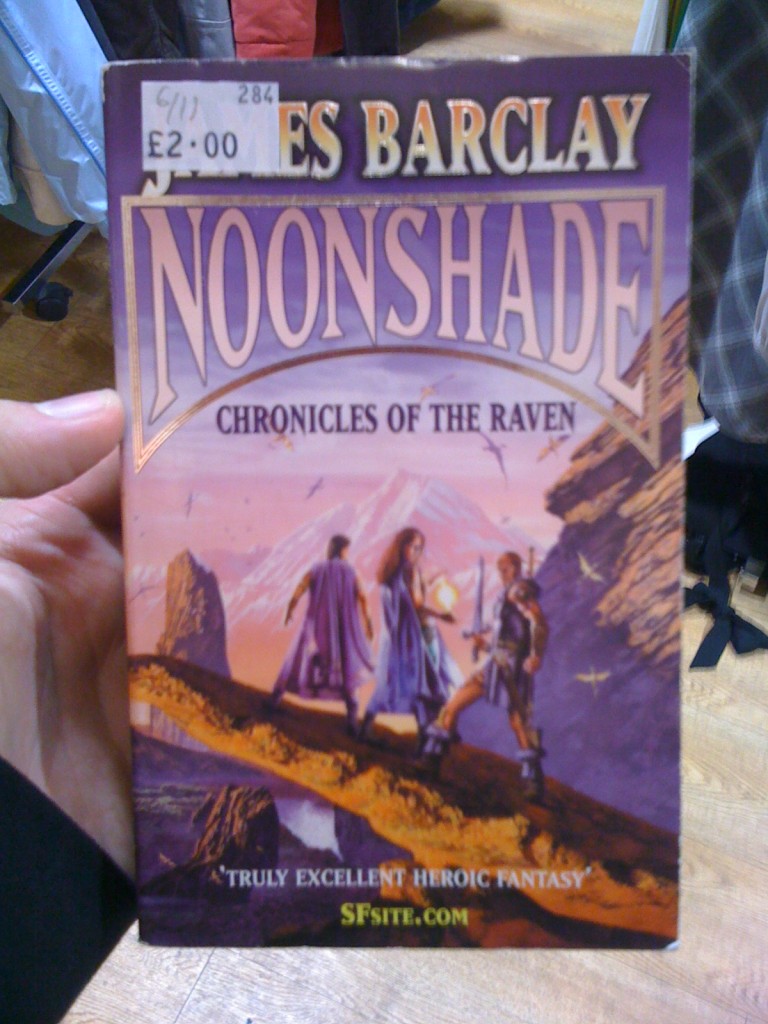 Click for full image
There is nothing in this world that makes anything look better than shiny gold highlights around text and generally shiny boxes around huge fonts. What will you draw? Oh uh, three guys on a mountain edge, don't forget the magic! Fantasy isn't fantasy without a magic fireball or two.
Tagged with: bladed weapons • bracers • Chronicles of the Raven series • cloaks • daggers • damsel • dinosaur • dude • font problems • Fred Gambino • James Barclay • magic • male skirts • Orion Books • sword • Wizaaaaaaaard!

18 Responses to "Noonshade"
Leave a Reply