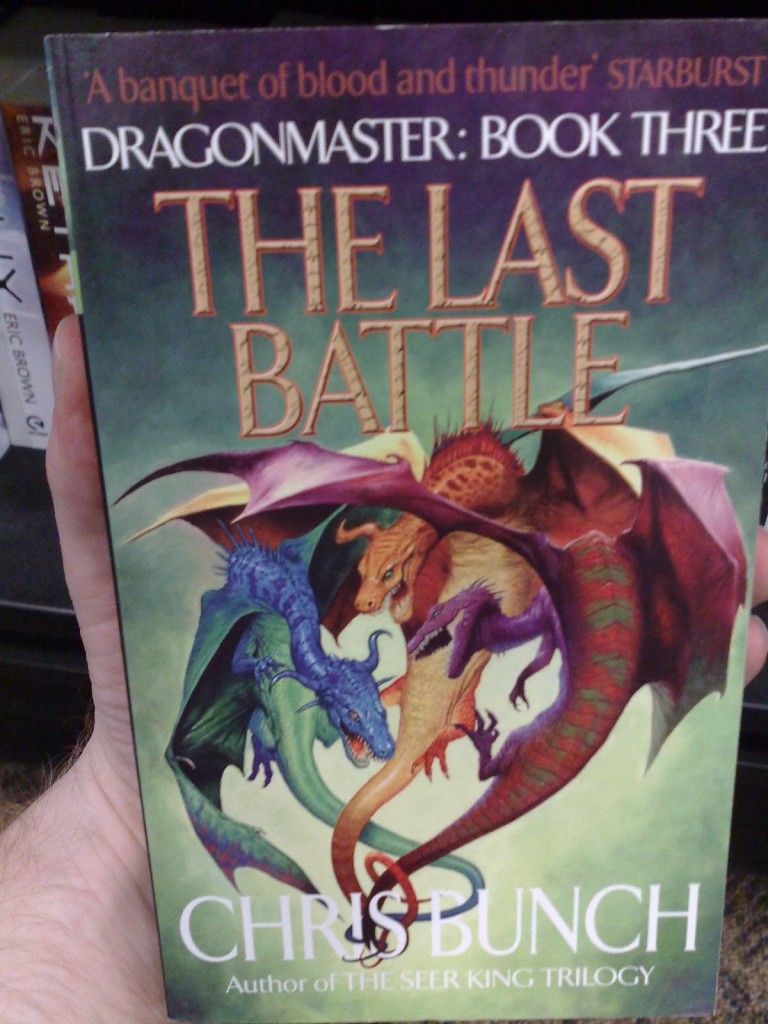 Click for full image
After significant advances in science we have discovered that there is one thing Dragons like more than breathing fire, eating ferrets or even gobbling down a sacrificial virgin women. They just can't help but go after all the I's in a word. So have them fighting for the I in Chris and make sure they have various appealing colours!
Thanks to JustinLeego!
Tagged with: Chris Bunch • dragon • Dragonmaster series • Les Edwards • Orbit Books

23 Responses to "The Last Battle"
Leave a Reply