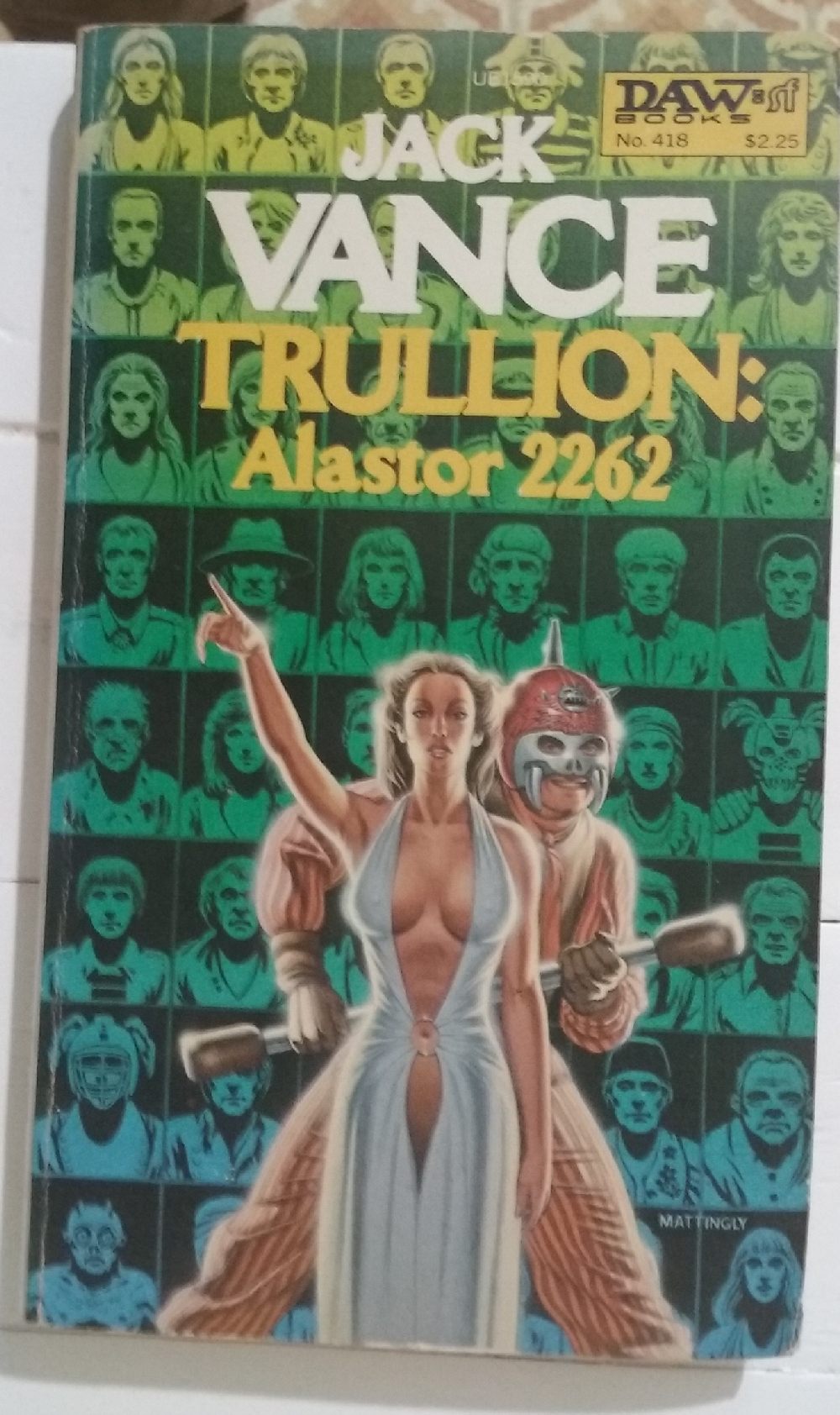 Click for larger image
Tat Wood Comments: The blurb calls the Sheirl-maiden's body 'virginal'. This looks more 'impregnable', like a Barbie. (If they'd made a Pru Standfast Barbie as part of a misguided C.A.T.S. Eyes merchandising bonanza, possibly as a crossover with 'Gladiators').
Check out the back-cover blurb
You might remember this from here. And here.
Tagged with: BEHIND YOU! • cleavage • damsel • David Mattingly • DAW Books • Jack Vance • pointing • ridiculous hat • tusks

13 Responses to "Trullion: Alastor 2262"
Leave a Reply