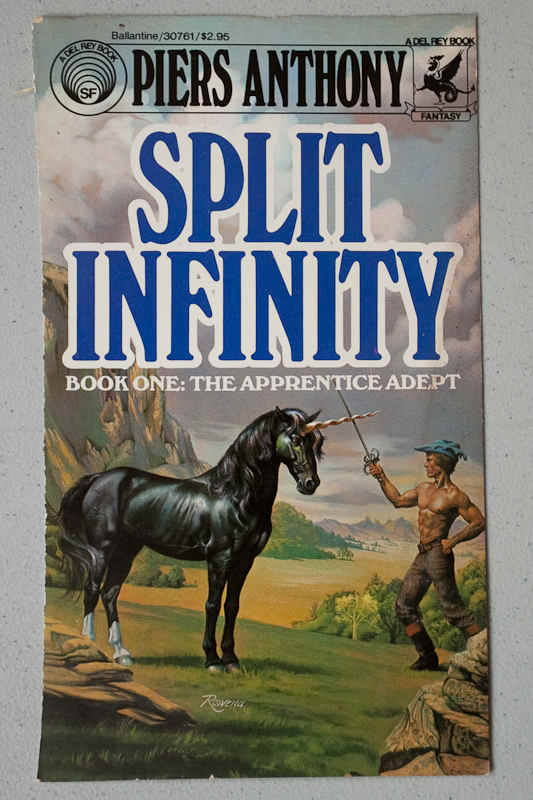 Click for full image
Eron Comments: While my girlfriend was like "Hey! I own that book!" it's pretty hard to argue with a half-naked man fencing an immensely bored looking black unicorn. Also, while I am assured by said girlfriend that it has something to do with the story, the man's blue hat is epic.
Leo Comments: If I were to sword fight with a unicorn, I would probably have my shirt off too.
Many thanks to Eron and Leo who both sent this in!
Tagged with: A Del Rey Book • bladed weapons • dude • muscles • Piers Anthony • Rowena Morrill • sword • tapered cap • Unicorns!

52 Responses to "Split Infinity"
Leave a Reply