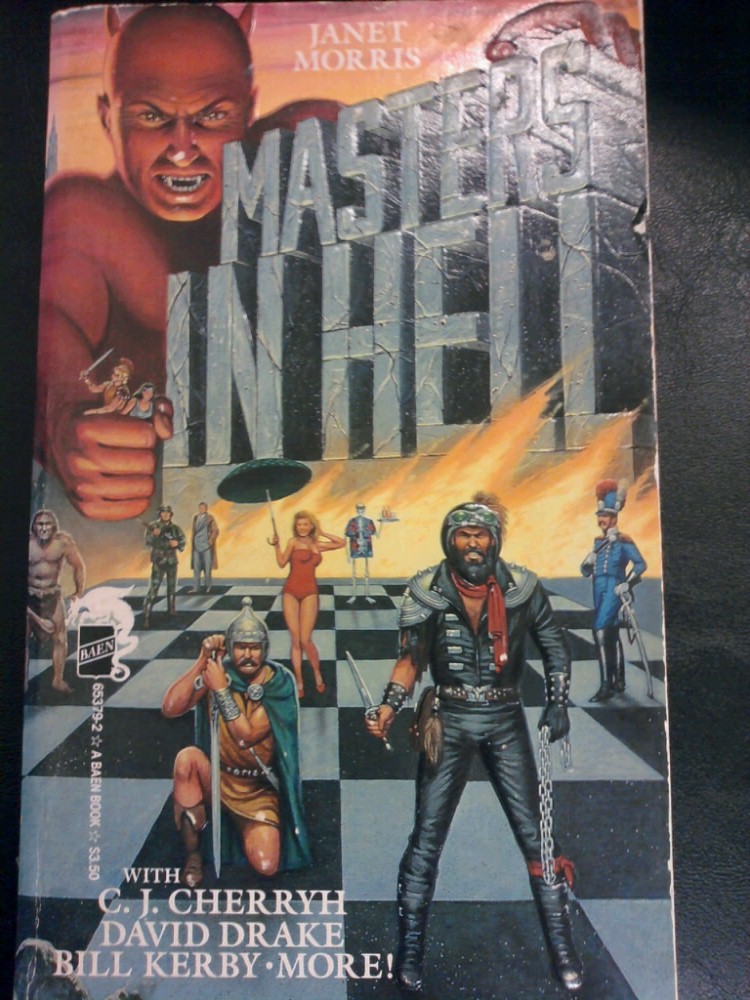 Click for full image
Richard's Art Direction: Ok, I want the devil playing chess on a life-size board with warriors from different periods of history. Don't forget to throw in a few other random characters, at least one man must clad in leather and a scarf and find a spot for a woman in a bathing suit with a parasol. Then make it from the perspective of an opposing chess piece. Yeah, those should all come together nicely.
Excellent! Thanks to Richard!
Tagged with: Baen Books • beard-wielding • Bill Kerby • bladed weapons • C.J. Cherryh • Chris Morris • cleavage • cloaks • daemons • daggers • damsel • David Drake • David Mattingly • dude • George Foy • gun • Heroes in Hell series • Janet Morris • leather • loincloth • Lynn Abbey • male skirts • Michael Armstrong • mighty moustache • Nancy Asire • skeletons • space ships • sword

24 Responses to "Masters in Hell"
Leave a Reply