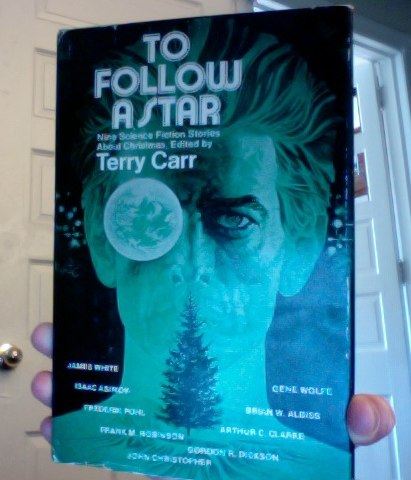 Laura's Art Direction: I want stars and planets! And… given the topic, there needs to be a christmas tree. No.. subtler. Just a single unadorned tree… maybe on some kind of moonscape? And we need the human element. Slap a brooding David Bowie up there. It's missing something? Well give the title a science fiction font, and we should be good.
Published 1977
It's almost Christmas!
Many thanks to Laura!
Tagged with: Arthur C. Clarke • Brian W. Aldiss • david bowie • dude • Frank M. Robinson • Frederik Pohl • Gene Wolfe • Gordon R. Dickson • Isaac Asimov • James White • John Christopher • space • Terry Carr • Thomas Nelson Books • Unknown Artist Institute • WTF

21 Responses to "To Follow a Star"
Leave a Reply