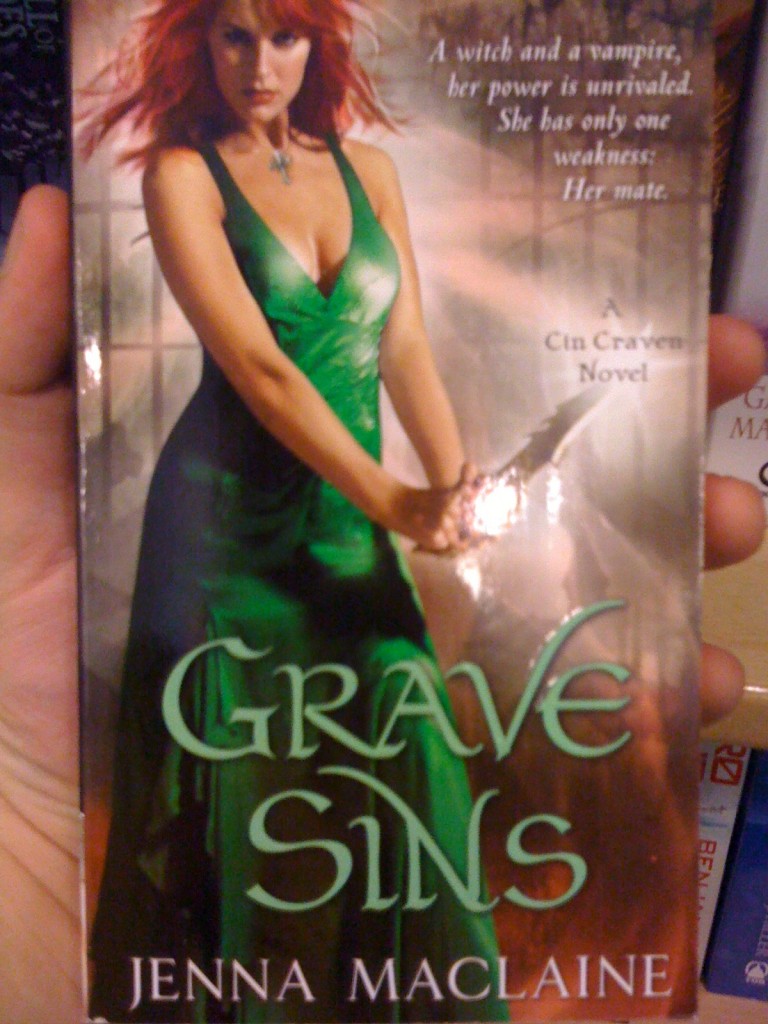 Click for full image
With such a great confulence of fantasy and romance, we must voyage into a realm of highest art and… ahhh, who am I kidding. Busty red headed women holding her huge dagger! Do not, on your life, forget the glow.
Tagged with: bladed weapons • cage • Cin Craven series • cleavage • crucifix • daggers • damsel • glow • Jenna Maclaine • magic • St Martin's Press • Ting!

27 Responses to "Grave Sins"
Leave a Reply