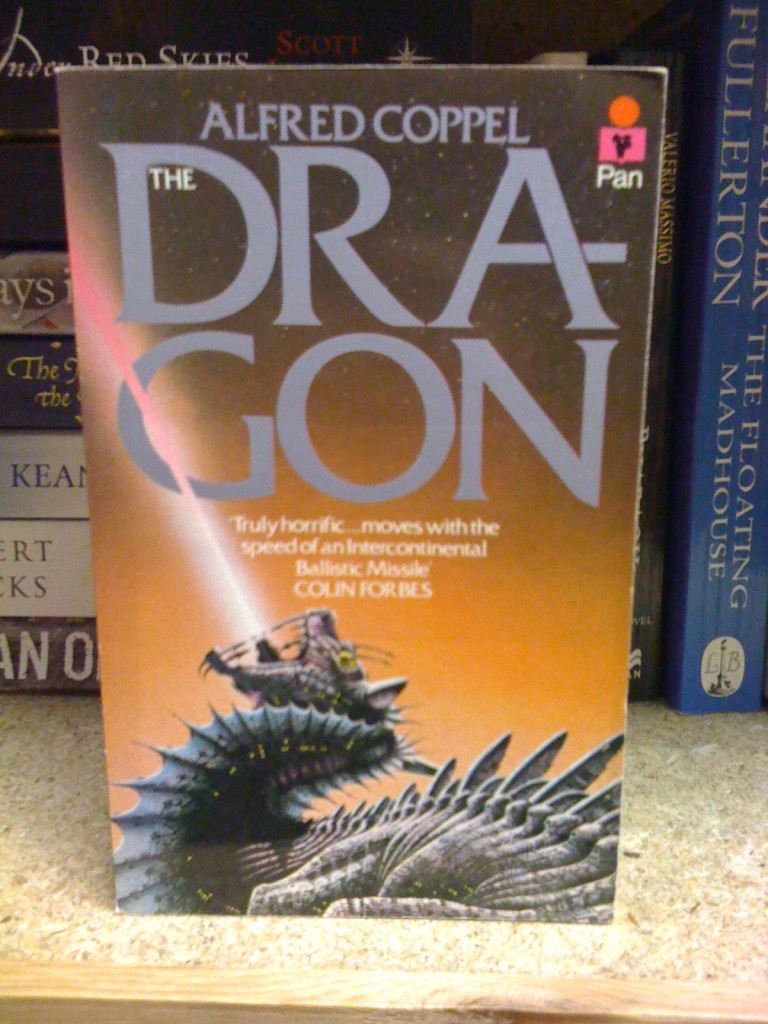 Click for full image
Look the font is just too big we can't fit the whole word in there. But hold on… Hold on a god damn second. What if we spelt it, DRA – GON and put it on two separate lines? Then all we'd have to do is add a dragon firing a laser from its mouth. God, I'm good.
It has come to our attention that this book is not Sci-fi nor fantasy. It is in fact a political thriller.
We appologise, but the cover is still amazing!
– Good Show Sir
Tagged with: Alfred Coppel • call 555-orthodontic-emergency • dragon • font problems • frickin laser beams • Pan Books • Unknown Artist Institute