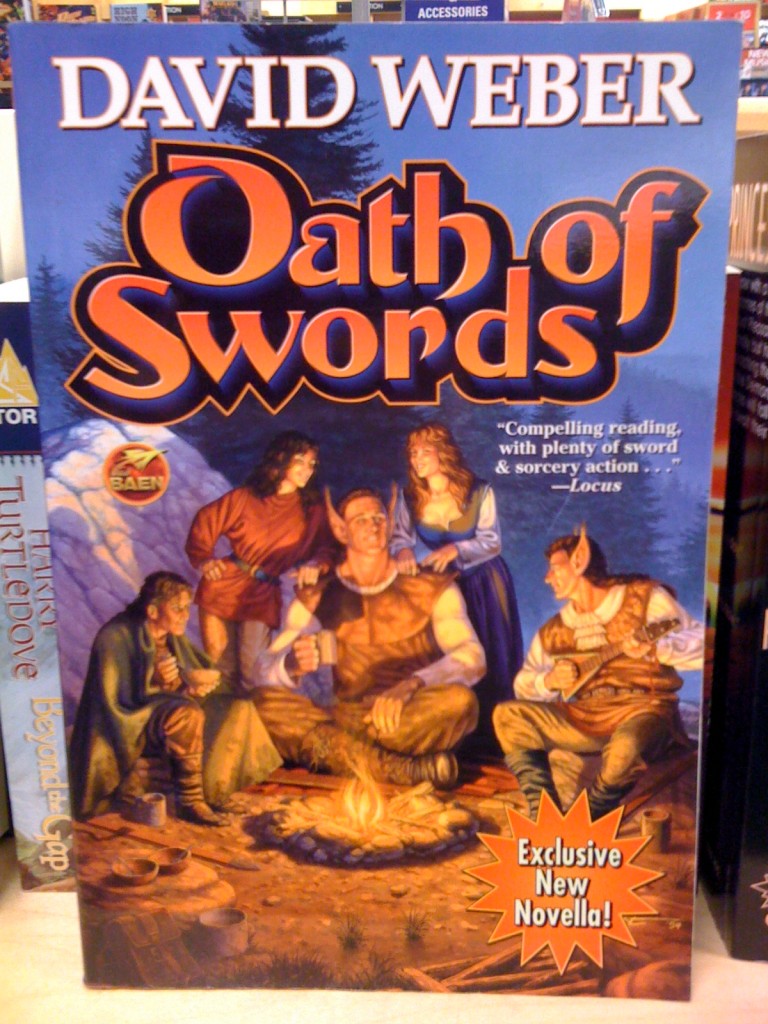 Click for full image
And it thus cameto passthat the Mighty Lord Weber created the one thing which could instantly bring tears to the eyes of mortal men. Together around the campfire elves sat covered in blankets, drinking mead, talking to their wenches andwieldeda singlelute. But most importantly and what would soon become legend,they hadridiculous ears.
Hope you have a wonderful Christmas Day!
–
Good Show sir
Tagged with: Baen Books • Bahzell Bahnakson series • booties • cloaks • damsel • David Weber • dude • elf • fire • forest • Good Show Sir • handheld beverage container of Germanic origin (tankard) • Larry Elmore • lute • music • once you see it • shuriken of approval • sword