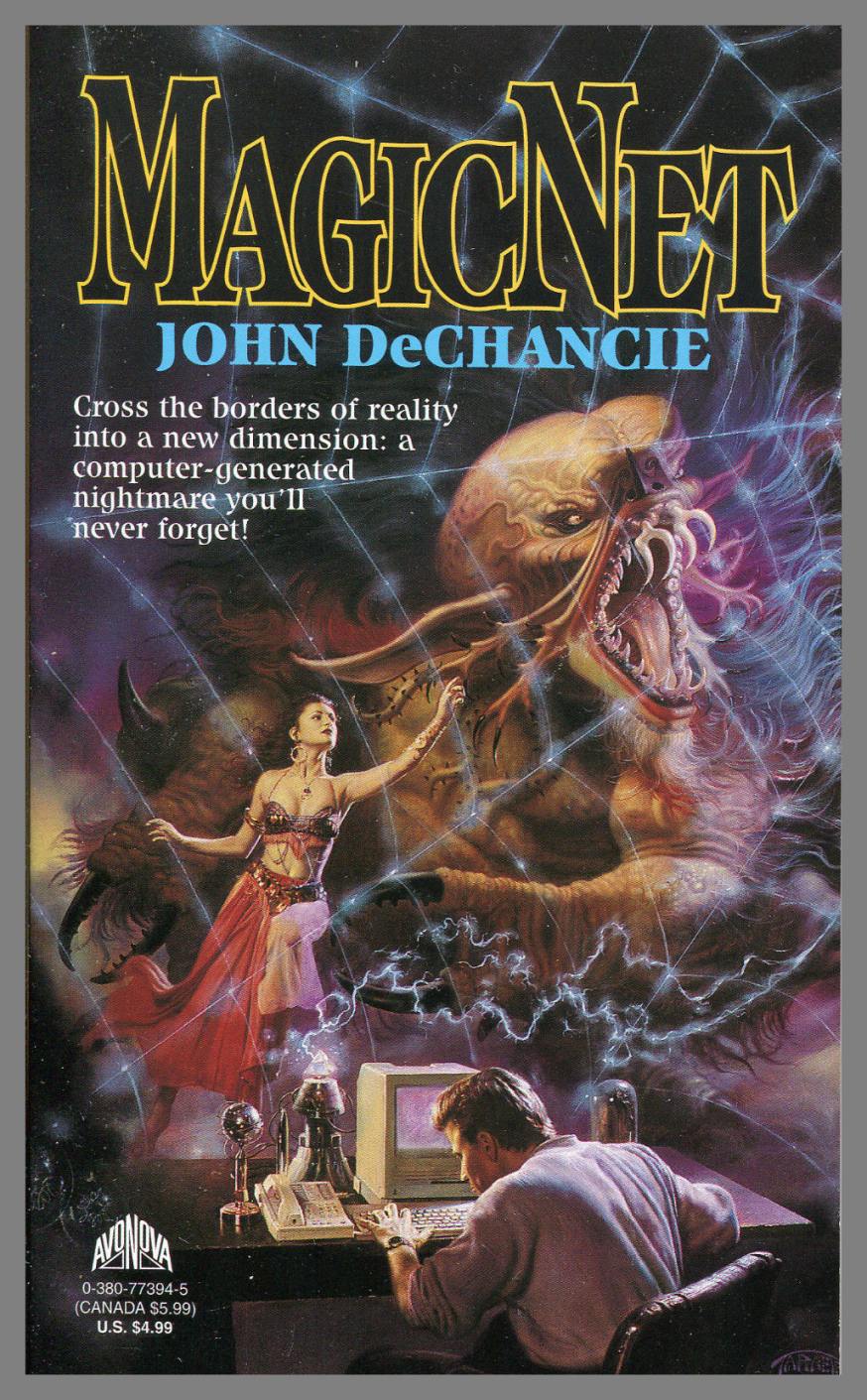 Click for full image
Good Show Sir Comments: I believe I have discovered a way to use this "dial-up" to get my "Macintosh" onto the "net" to find this world wide "web". Like "magic"!
Published 1994
Tagged with: Avonova Books • cleavage • computers • damsel • dude • Jean Targete • John DeChancie • strange artifact • strange creature • tasteful smoke • telephone • Web of Intruige!