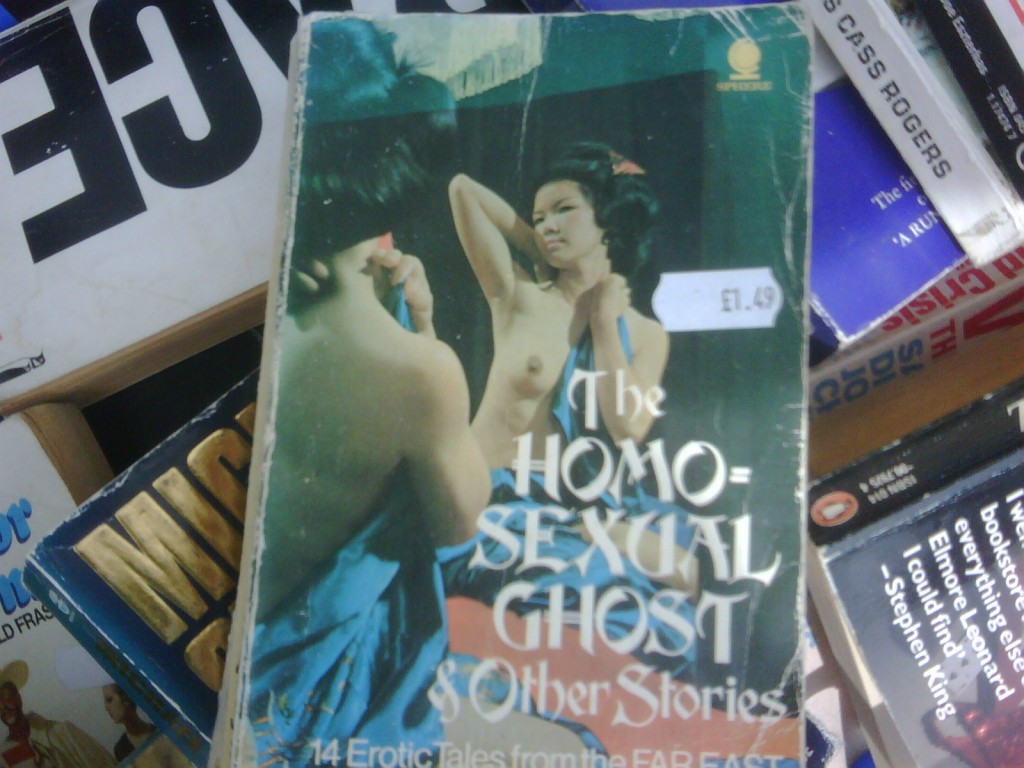 Click for full image
Tamsym comments: Found in a charity shop on the Isle of Wight, I've been looking for a home for this baby for six months. It's got all the hallmarks of a classic: nipples – check; vacuous expression – check; absolutely no relevance to the title – check.
I'm not saying ghosts can't be gay, mind. But you have to wonder about the plot arc, eh?
Thanks so much to Tamsyn!
Tagged with: cleavage • damsel • font problems • Jonathan Quayne • Sphere Books • Unknown Artist Institute • WTF