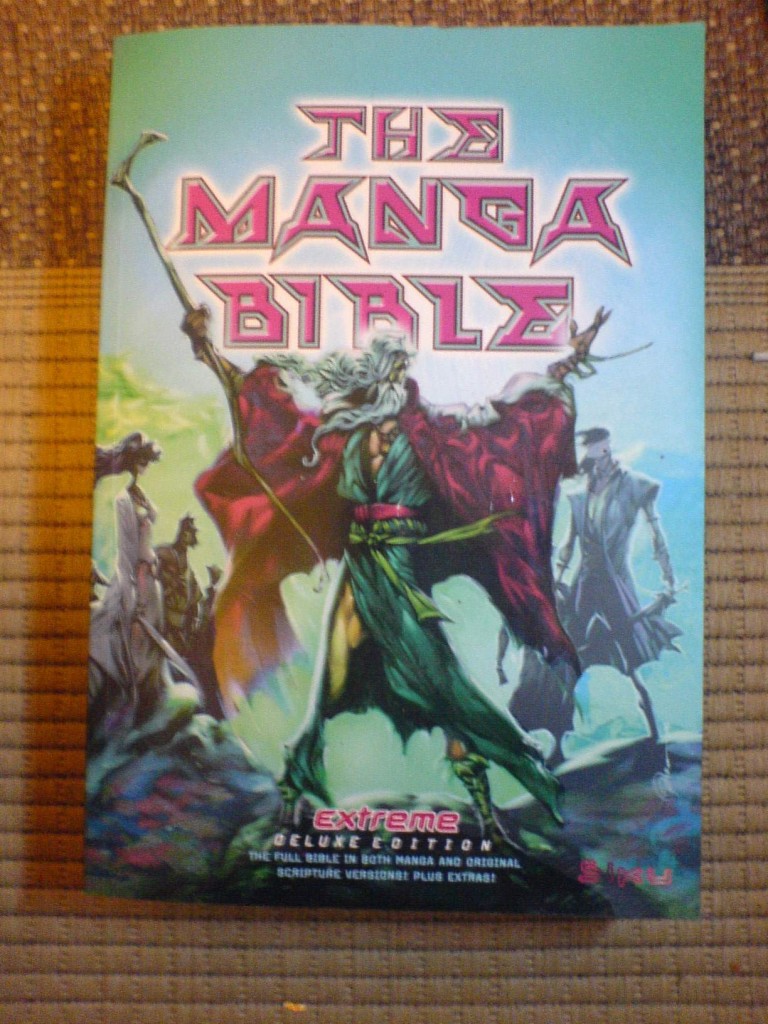 Click for full image
Well after CSA's comments yesterday with Mr Ellison I noted he said this, "We should post a pic of the Bible tomorrow and see if Jesus posts within 24hours."
I decided to take him up on that suggestion with this, sent into me about a year ago. And to Mr Ellison, I sent CSA to bed last night without super and I didn't even read him his nightly install of Harry Potter verses Terminator. Thanks for commenting!
A real cover will be posted later!
Good Show Sir, Good Sir.
Tagged with: beard-wielding • bladed weapons • bracers • cloaks • damsel • dude • font problems • neo-jesus • Siku • staff • sword

43 Responses to "The Manga Bible – Extreme"
Leave a Reply