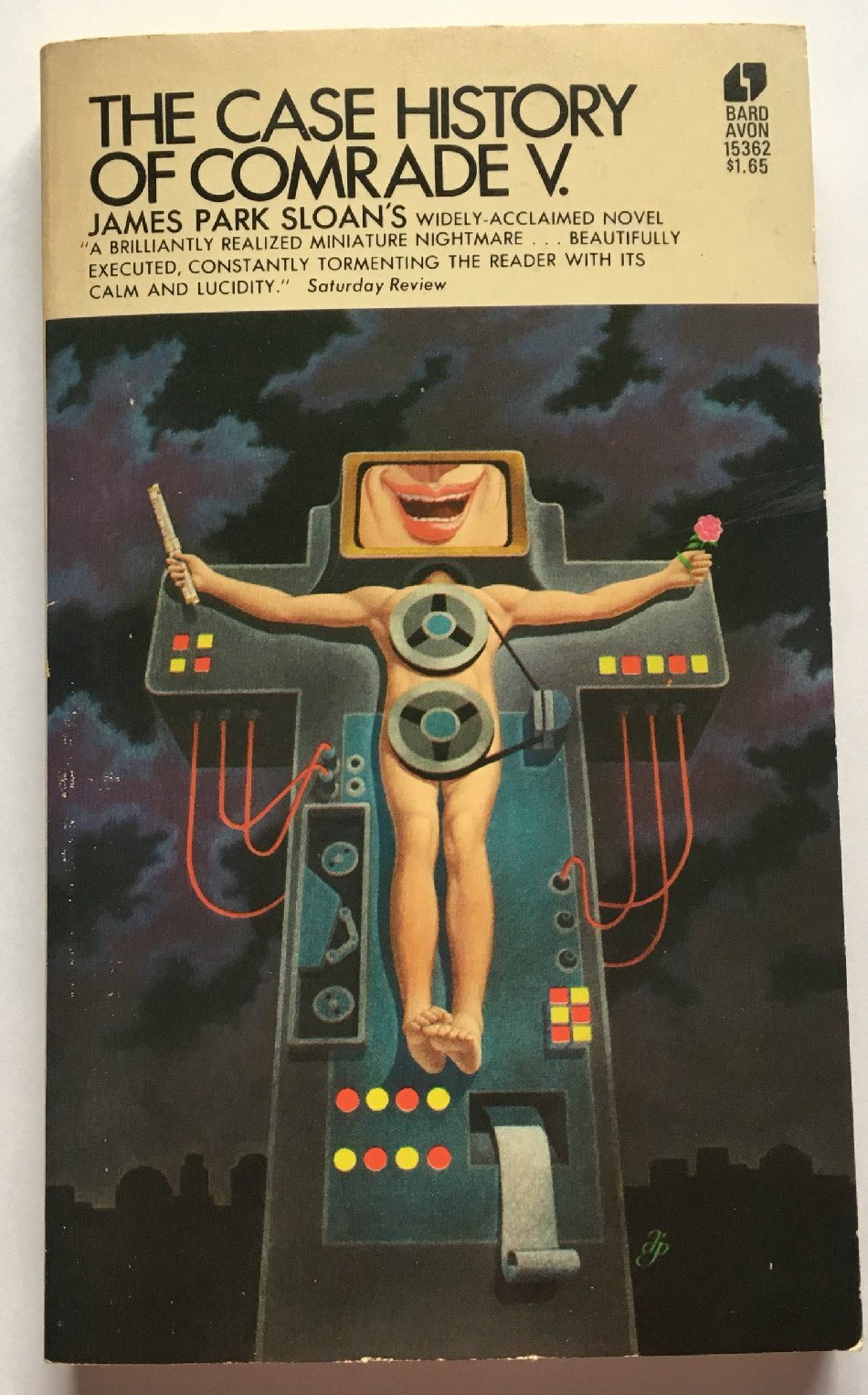 Click for larger image
Good Show Sir Comments: Holy shit! Check out that toilet paper dispenser.
Happy Easter Week!
Published 1972
Tagged with: Avon Books • computers • crucifix • Don Ivan Punchatz • James Park Sloan • neo-jesus • roll that tape • slide rule • starkers • What's on TV?