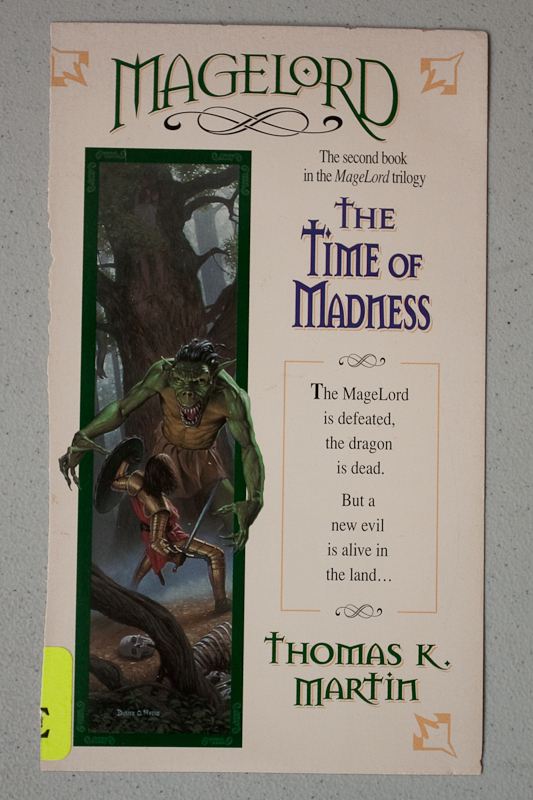 Click for full image
Eron comments: This cover isn't really funny. The art isn't even particularly bad. But a warning to anyone who has ever even had the passing notion to take a graphic design class: do not look at this cover, you will get a rage-migrane for days. The layout is so shockingly poor and amateur that the thought that someone got paid for this, not beaten in a alley, just plain makes me want to drink whiskey and punch random objects!
My eyes…my eyes! Thanks to Eron!
Tagged with: Ace Books • bladed weapons • Duane O. Myers • dude • font problems • forest • knights • loincloth • Magelord Trilogy series • monsters • shields • strange creature • sword • Thomas K. Martin