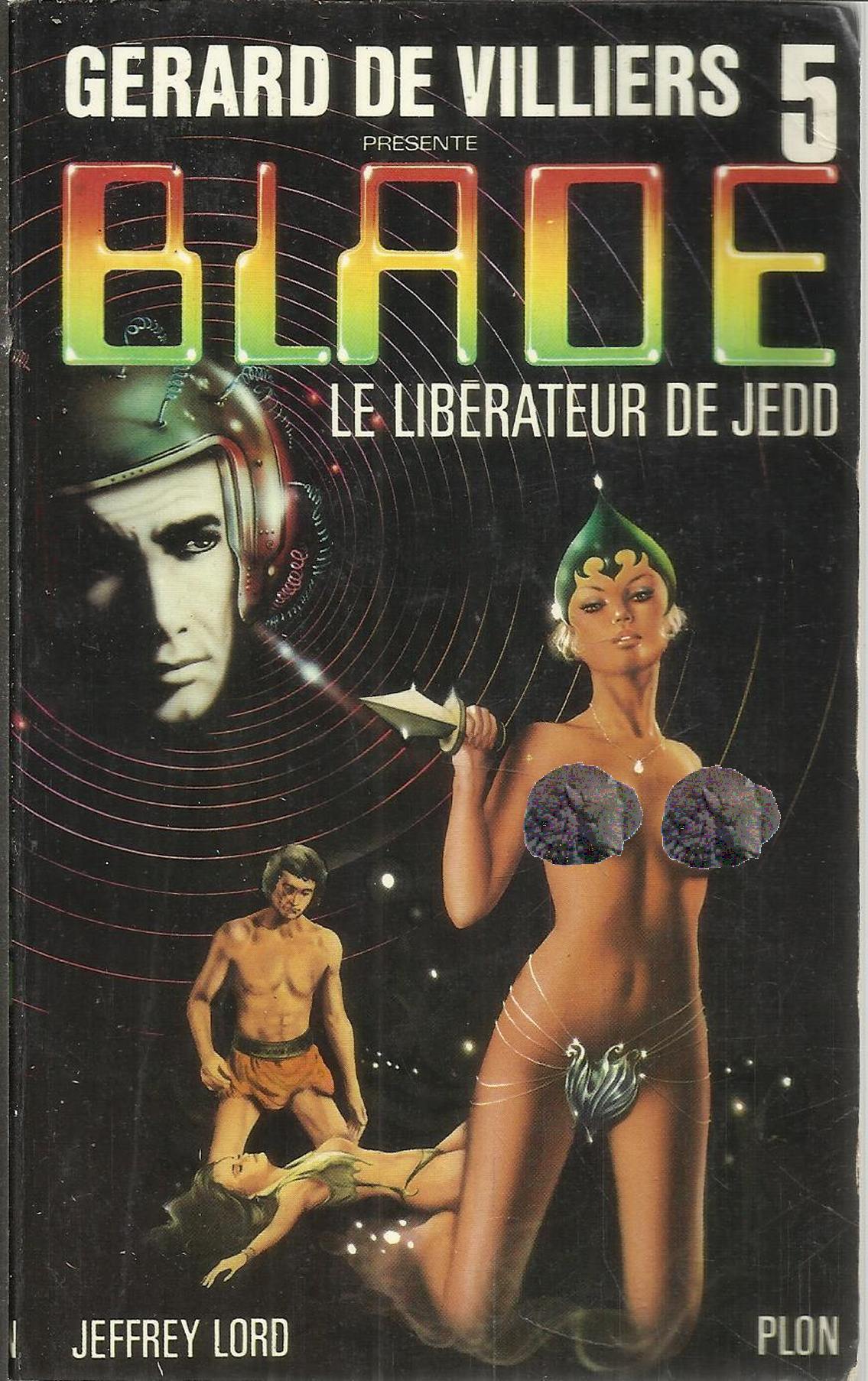 Click to remove Les Moutons de l'espace
Good Show Sir Comments: Our colleague over at pulpfiles has a new Liberator of Jedd book review up and, Holy Space Sheep, the French sure know how to do a Dick Blade cover! Thanks again to pulpfiles for bringing this new cover awfulness to our attention.
Published 1976
You might remember this from here. And here.
Tagged with: bladed weapons • chainmail lingerie • damsel • devil's dumplings • dude • floating head • font problems • fonTing! • Gerard de Villiers • Jeffrey Lord (aka Manning Lee Stokes) • Plon Books • Richard Blade • ridiculous hat • space sheep • Ting! • visible waves

31 Responses to "Le Liberateur de Jedd"
Leave a Reply