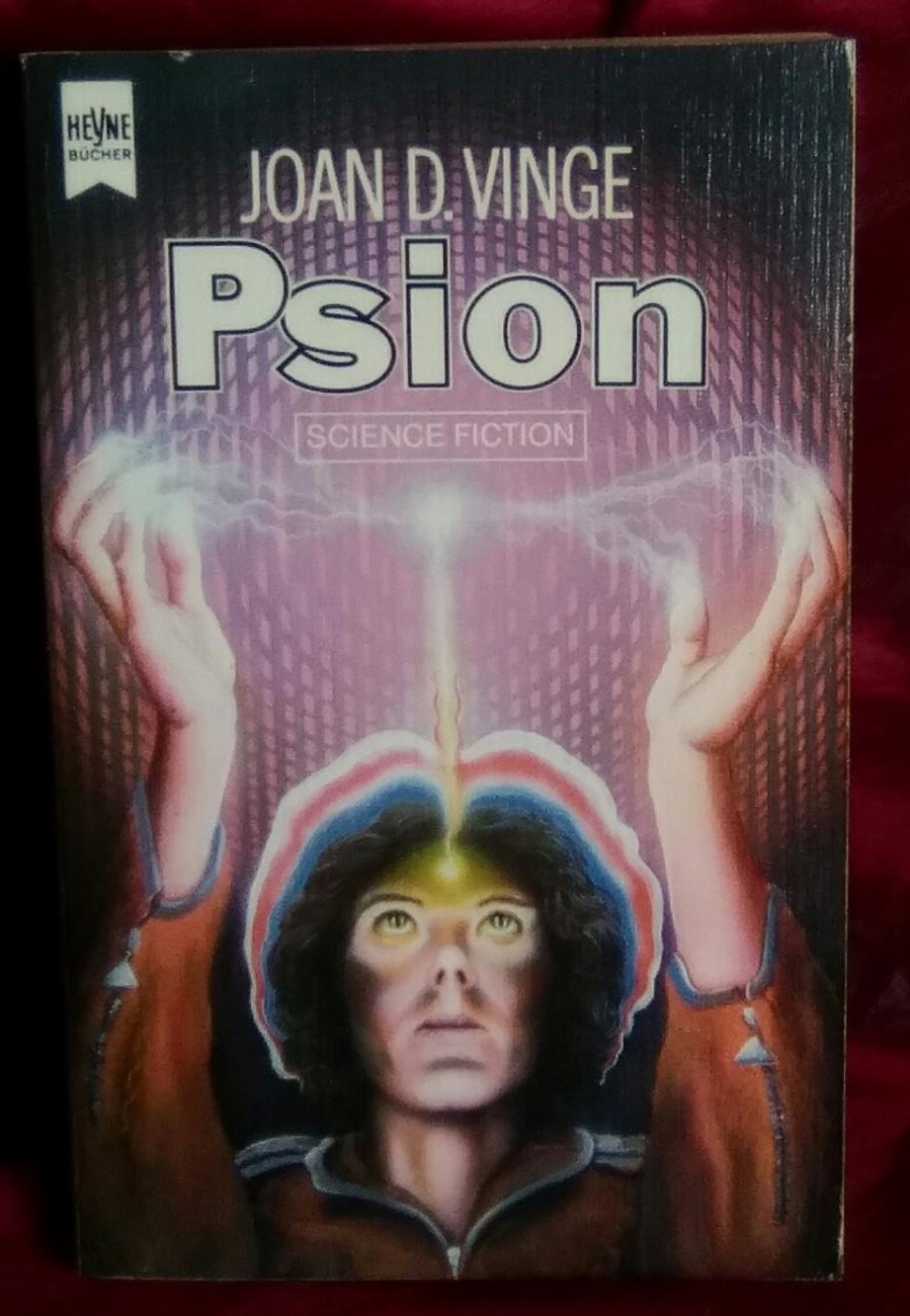 Click for full image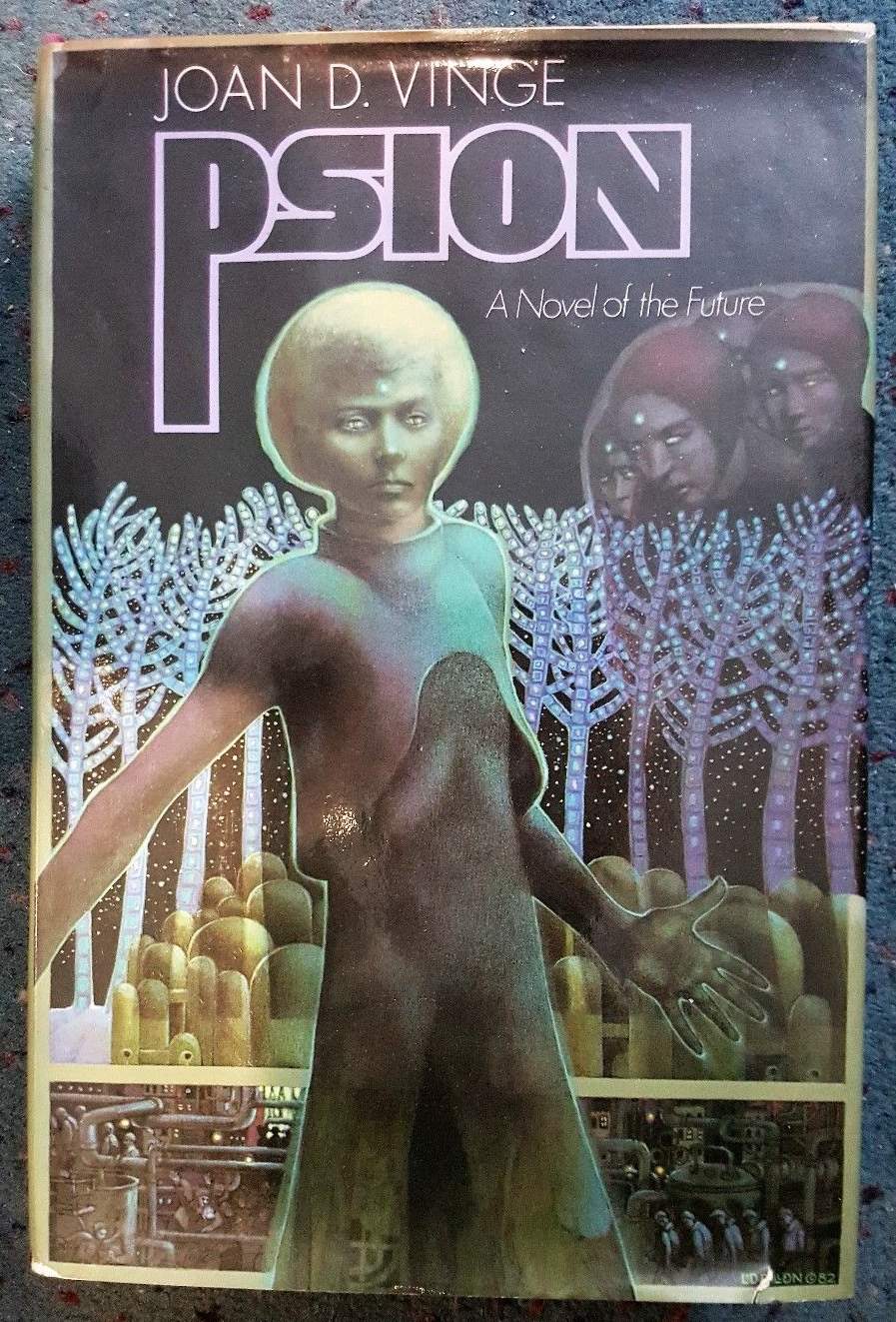 Click for full image
It's a Two-Fer Tuesday — Psion Pspecial!
Leah Comments: A MALE protagonist, in a skimpy top and skirt, as well as 80s hair that looks like he copied it out of a porno mag. Bonus semi-transparent floating aliens, and trees(?), also semi-transparent, growing out of pipes.
Published 1982, 1985                                                               Thanks to Erika for sending in the other one.
Tagged with: "a novel" • BEHIND YOU! • bighanditis • Delacorte Press • Diane Dillon • dude looks like a lady • Haircut 100 • Heyne Bücher • Joan D. Vinge • Klaus Holitzka • Leo Dillon • tree people • two-fer • WTF

21 Responses to "Psion"
Leave a Reply