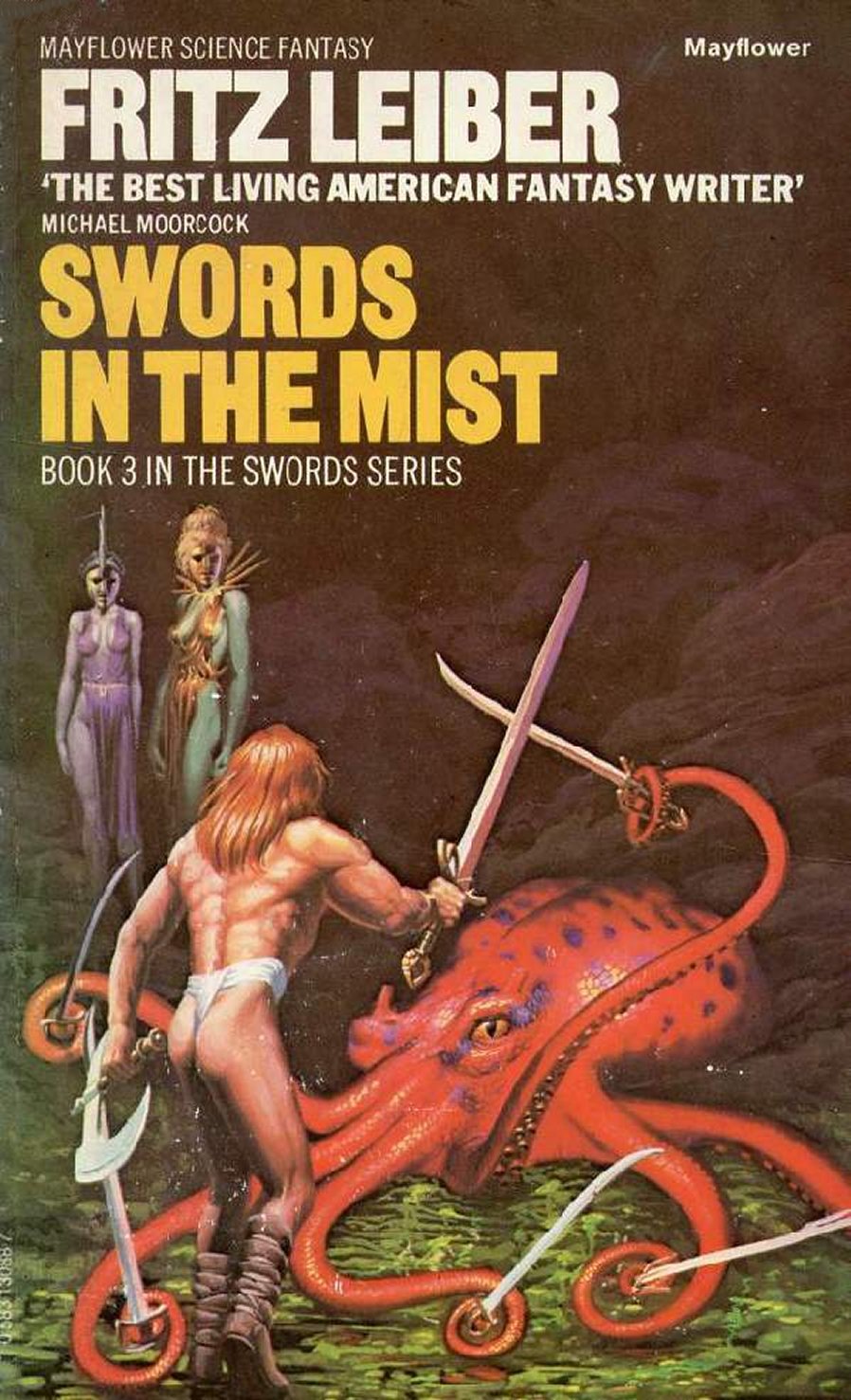 Click for larger image
Good Show Sir Comments: Cover art, suitable for framing, from the artist's website.
From his biography:
Peter died much too soon but at least he was sitting in a bar with a drink in front of him. There are worse ways to go. At his funeral the vicar said he was probably "getting in the rounds" in heaven. I like to think he's painting there too … He was intelligent and widely read and a regular member of his local pub's quiz and cricket teams, though he would say that was mainly for the beer! He died in March 1998 in Skegness while he and some colleagues were working on a mural at Butlins, relaxing in the hotel bar after work.

Published 1979
Tagged with: ax-wielding • booties • cephalopod • cleavage • damsel • eye-yi-yi • Faux-nan • Fritz Leiber • Good Show Sir • hunkbutt • long haired men • Mayflower Books • muscles • nappy • Peter Elson • ridiculous hat • sword • white-clothed protagonist

39 Responses to "Swords in the Mist"
Leave a Reply