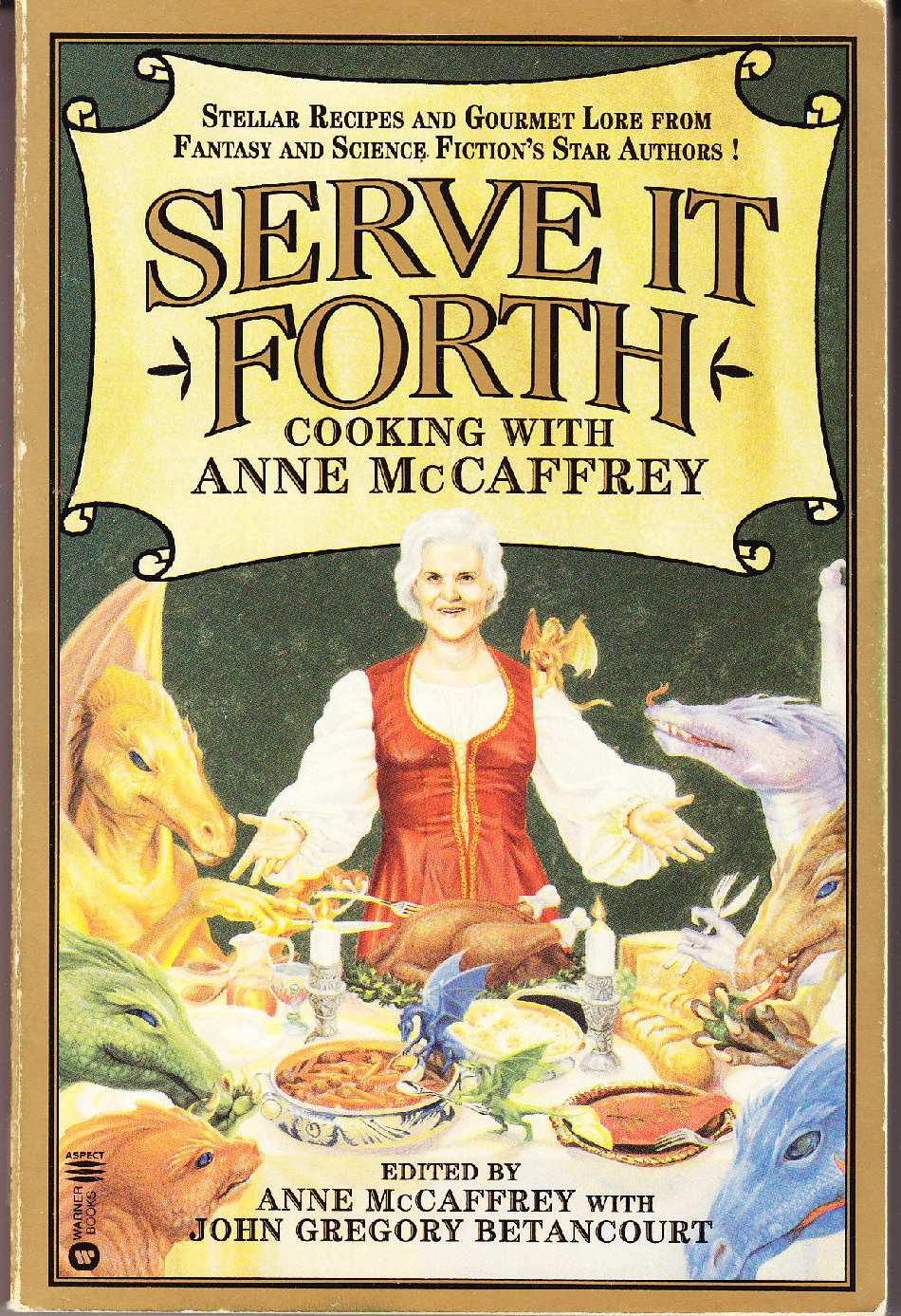 Click for larger image
Wendy Comments: If you don't eat the leftovers the second or third time … Serve It Fourth!
You might already have had the first course.
All 207 recipes listed here!
Published 1996
Tagged with: Anne McCaffrey • author on the cover • candles • dragon • John Gregory Betancourt • Pat Morrissey • Warner Books • what's cooking?

29 Responses to "Serve It Forth"
Leave a Reply