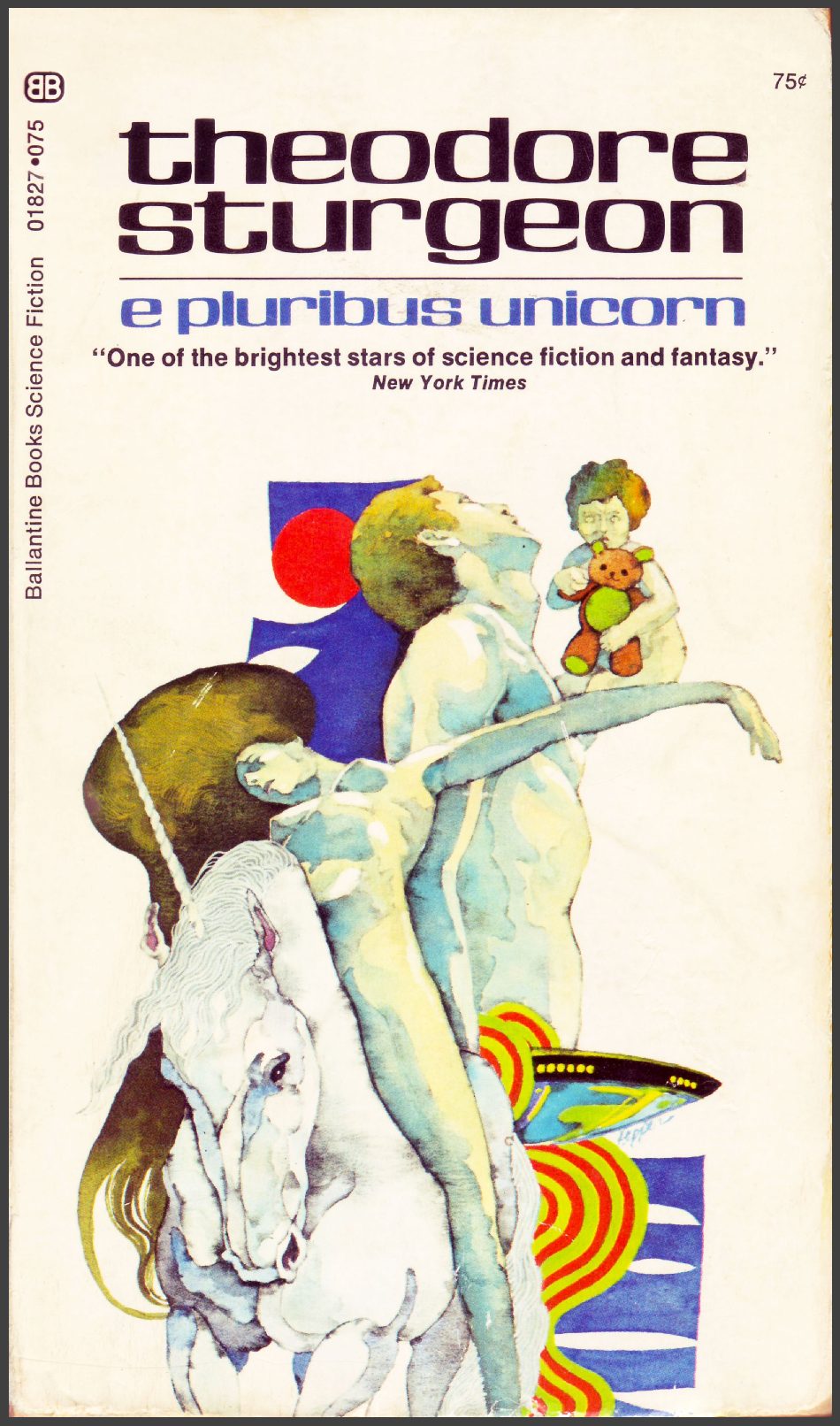 Click for larger image
Good Show Sir Comments: Sturgeon's Law: Ninety percent of sci-fi book covers are … Good Show Sir!
To encourage social distancing we recommend that our GSS friends read a copy of this one on the Tube. Guaranteed no one will come within 2 metres.
Researchers have discovered the first malware which can be transmitted from computers to humans. Symptoms include hallucinations and a complete loss of artistic taste. Scientists are calling this the "cornavirus".
You might remember this from here.
Published 1970
Tagged with: anatomical issues • April • Ballantine Books • big hair • Bob Pepper • damsel • devil's dumplings • dude • evil children • Good Show Sir • starkers • teddy bear • Theodore Sturgeon • Unicorns! • WTF

21 Responses to "E Pluribus Unicorn"
Leave a Reply