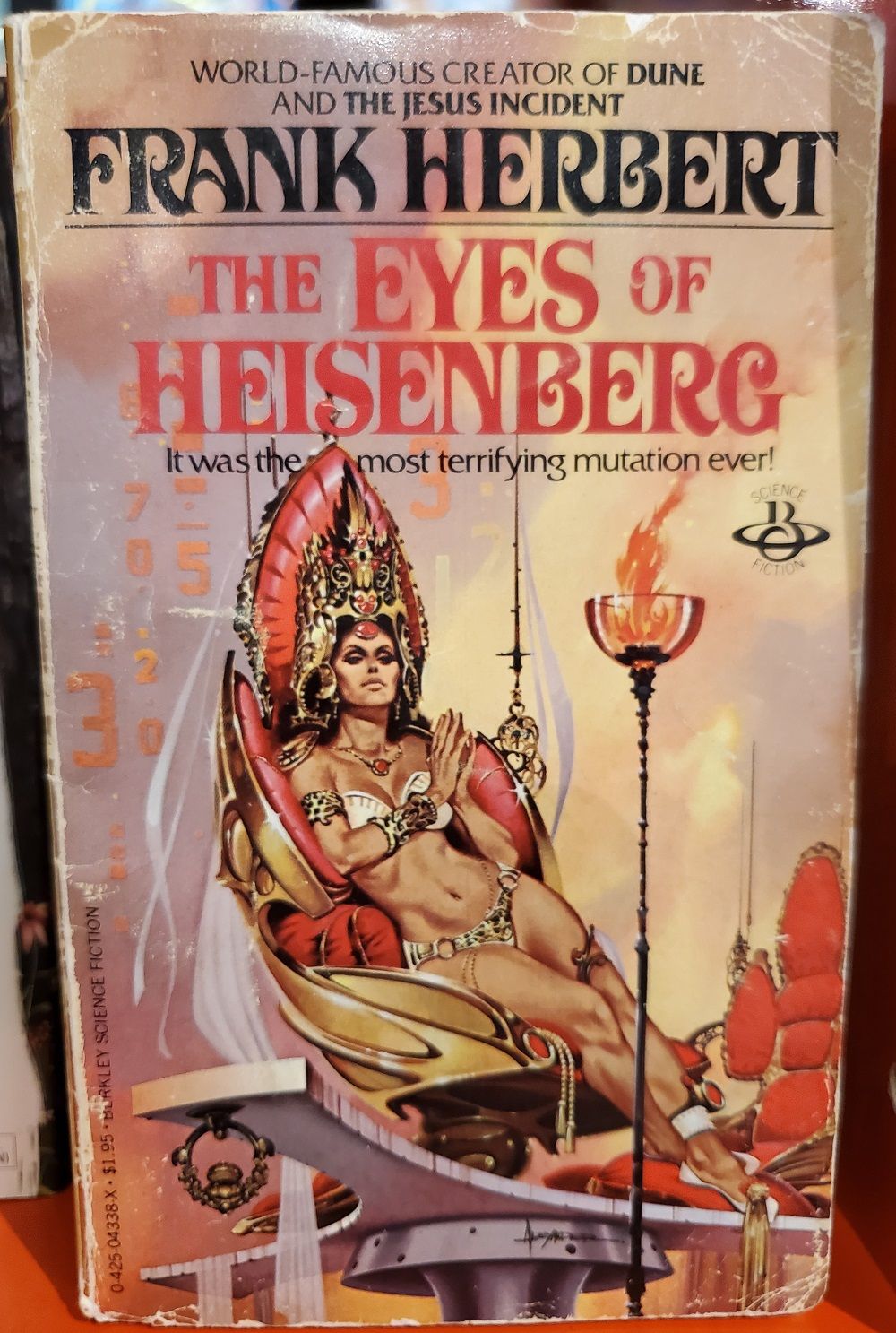 Click for larger image
Ryan Comments All I know is that this cover does not just draw the Eyes of Heisenberg, but every young red-blooded American boy's eyes.
You might remember this from here.
Published 1979
Tagged with: Berkley Books • chainmail lingerie • cleavage • crotch armor • damsel • fire • font problems • Frank Herbert • let us pray • numbers • Paul Alexander • ridiculous hat • throne • Ting!

20 Responses to "The Eyes of Heisenberg"
Leave a Reply