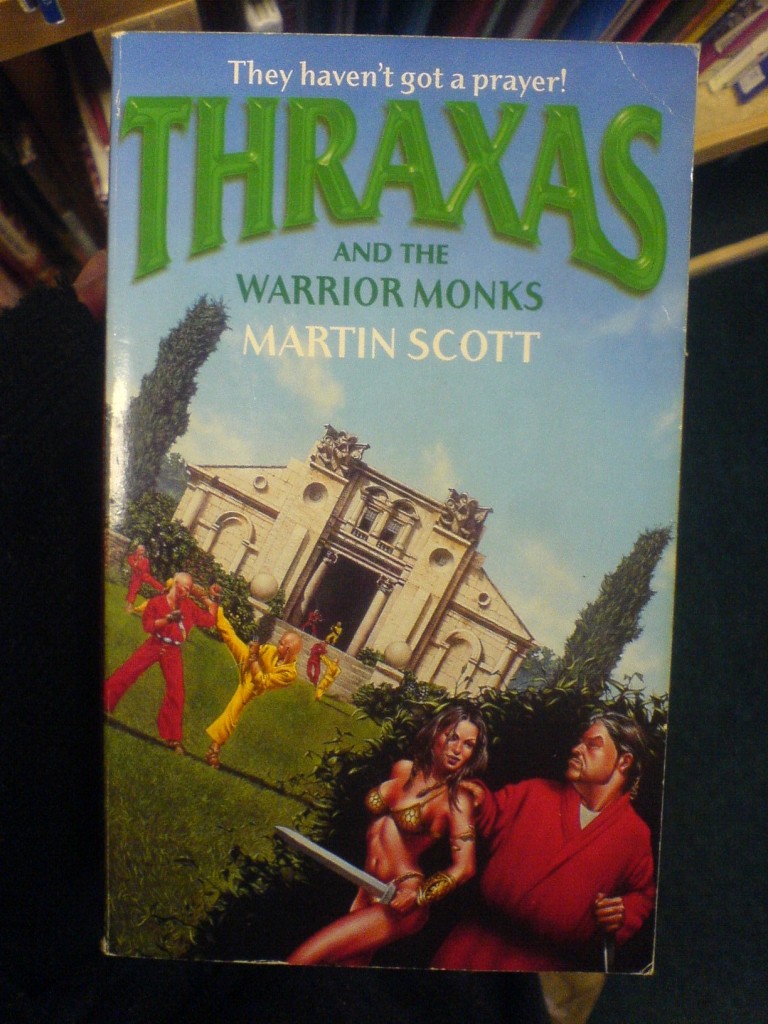 Click for full image
Doctor: It's alright Madame, your Son simply has a case of the TeenFlu.
Concerned Mother: Thank you doctor, is there anything I can do for him?
Doctor: Well, I prescribe some awesome red and yellow training warrior monks, a large dude in a kimono and a busty women in a gold bikini grasping her short sword. Here, take this book.
Concerned Mother: Uh… you're a medical doctor right?
Doctor: My doctorate came in a toblerone box.
Concerned Mother: Ohhhhhhh K, well I'll be going.
Tagged with: bikini • bladed weapons • chainmail lingerie • cleavage • damsel • Good Show Sir • Julian Gibson • Martin Millar • Martin Scott • monks • shrubbery • sword • Thraxas series

31 Responses to "Thraxas and the Warrior Monks"
Leave a Reply