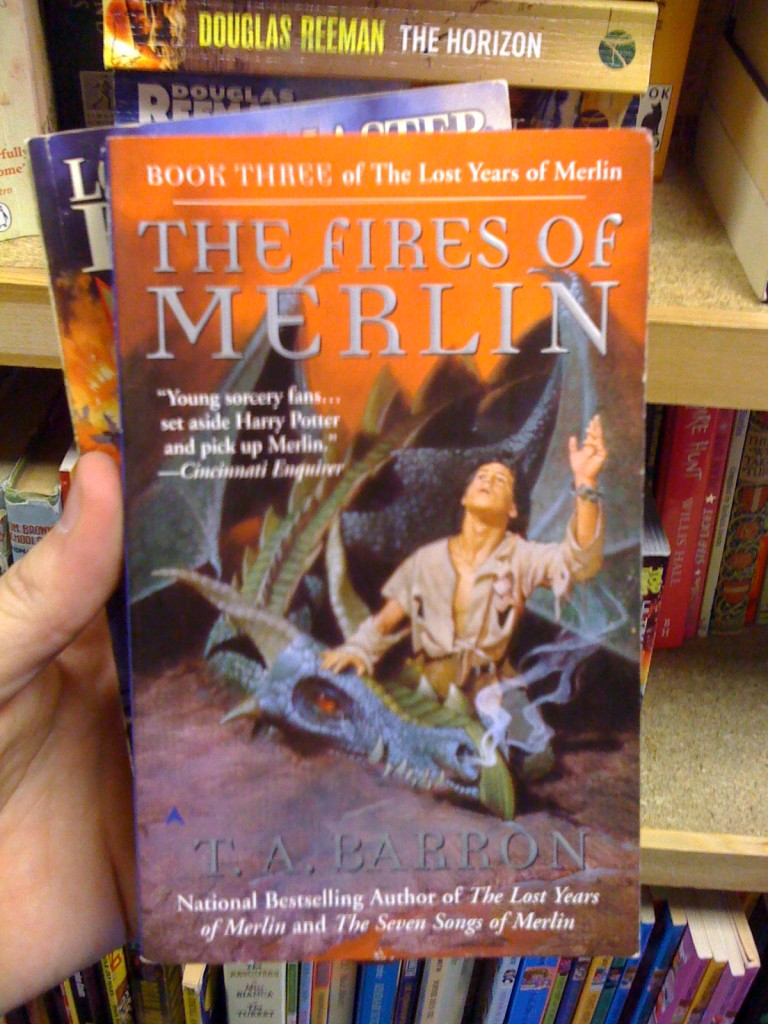 Click for full image
Everyone is into wizards these days. Your friends, that strange shopkeeper next door who just stares at you, even your mother! Sorry… but who wouldn't appreciate a mullet wielding wizard with a sexy open ripped shirt, kneeling next to a dragon in the midst of a spell? Teenagers? Well… mmm… uh… uh oh.
Tagged with: Ace Books • dragon • dude • Lost Years of Merlin series • magic • merlin • Mike Wimmer • T.A. Barron • Tom Barron • Wizaaaaaaaard!

23 Responses to "The Fires of Merlin"
Leave a Reply