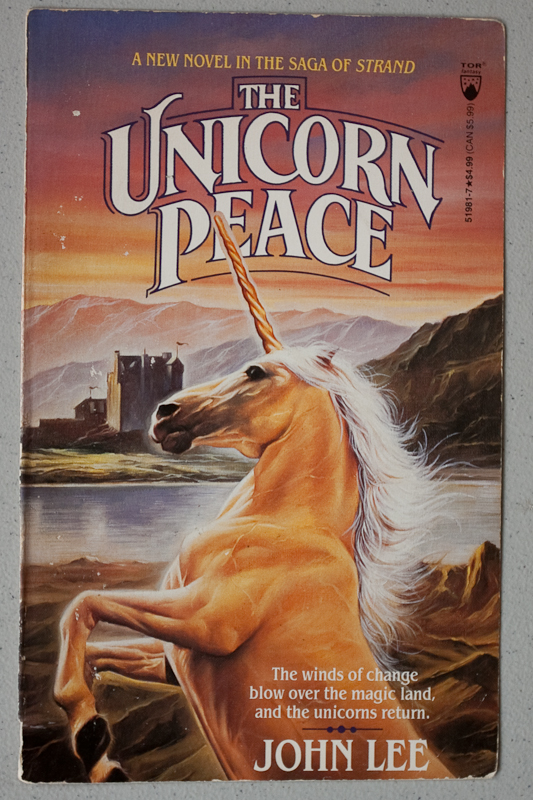 Click for full image
Eron Comments: This cover is particularly appalling because of it's simplicity. We get the text: Unicorns. Peace. Then the image: Unicorn. Twilight. BIG ORANGE Unicorn. Castle. Sure. Also, it seems to me that something is wrong on the perspective on the unicorn… it's sort of falling on it's side if I'm seeing it correctly?
Many thanks to Eron!
Tagged with: Good Show Sir • horns • John Lee • perspective problems • Strand Saga series • Tor Books • Unicorn Saga series • Unicorns! • Unknown Artist Institute

48 Responses to "The Unicorn Peace"
Leave a Reply