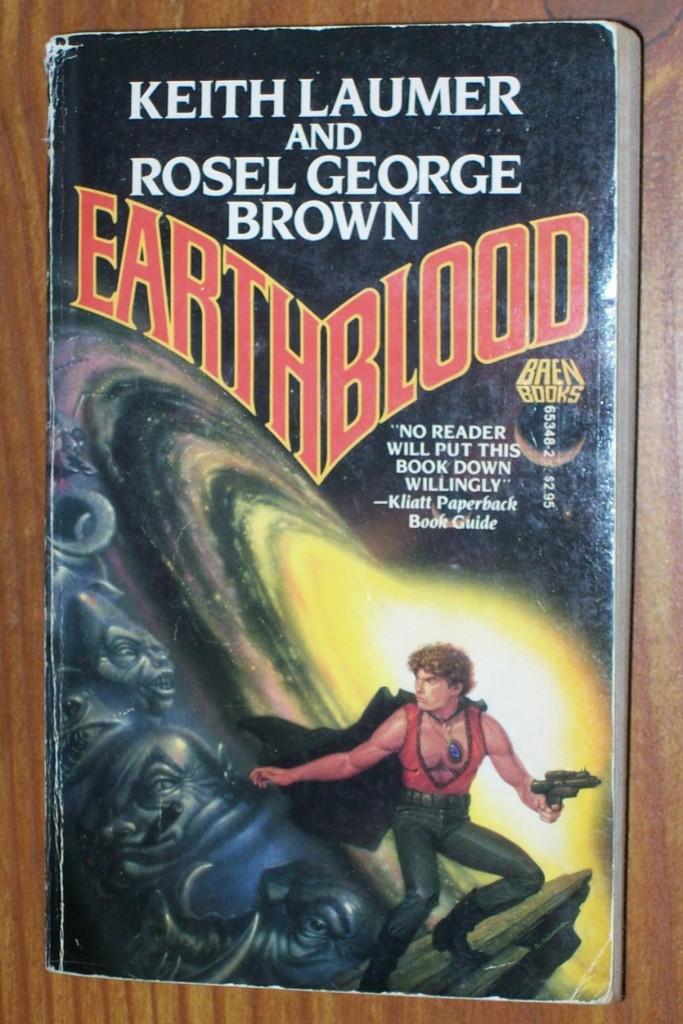 Click for full image
Jen comments: I was going to talk about his lack of spacesuit, or his overabundance of cleavage, or the protruding rock in space. Then I noticed that one of the strange ghost-images was smoking a cigar, and all words failed me.
Thanks to Jen! Good Find!
Tagged with: aliens • Baen Books • cleavage • cloaks • dude • frickin laser beams • Keith Laumer • muscles • Rosel George Brown • space • Unknown Artist Institute

20 Responses to "Earth Blood"
Leave a Reply