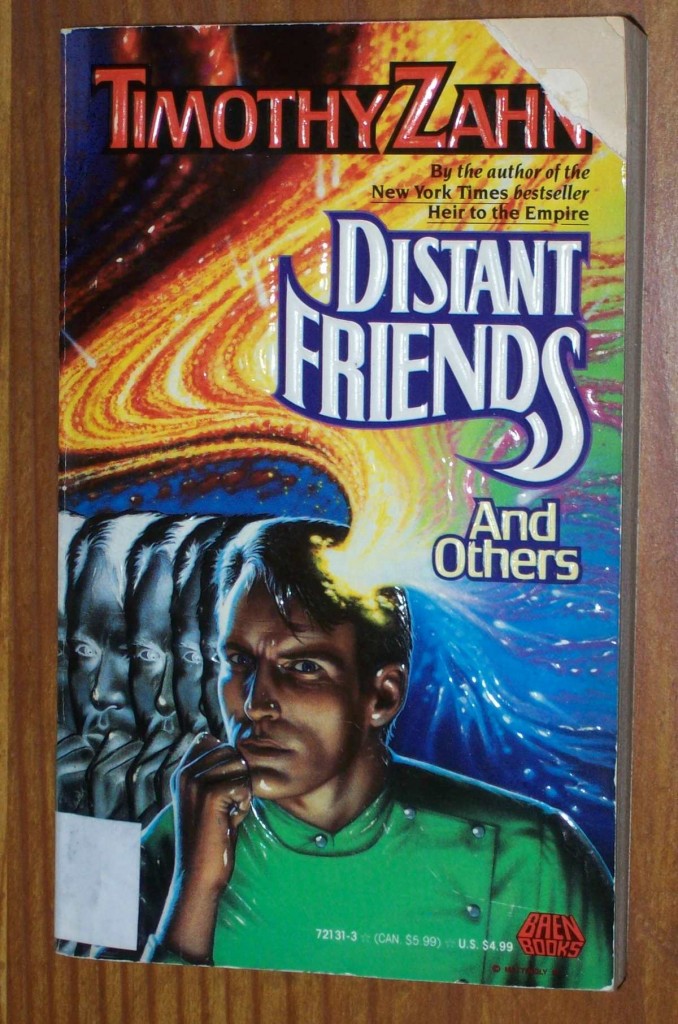 Click for full image
Jen's Art Direction: A book about telepaths, you say? You're blowing my mind. In fact, that's just what we need on the cover! A man with his head exploding! And if that doesn't just scream sci-fi, we'll put him in coveralls and put after-images of him all over the place. Oh, and emboss it. All of it. I want everything to stand out.
Thanks so much to Jen!
Tagged with: Baen Books • David Mattingly • dude • font problems • magic • mind fountain • my head aplode • omnibus • once you see it • space • Timothy Zahn

12 Responses to "Distant Friends And Others"
Leave a Reply