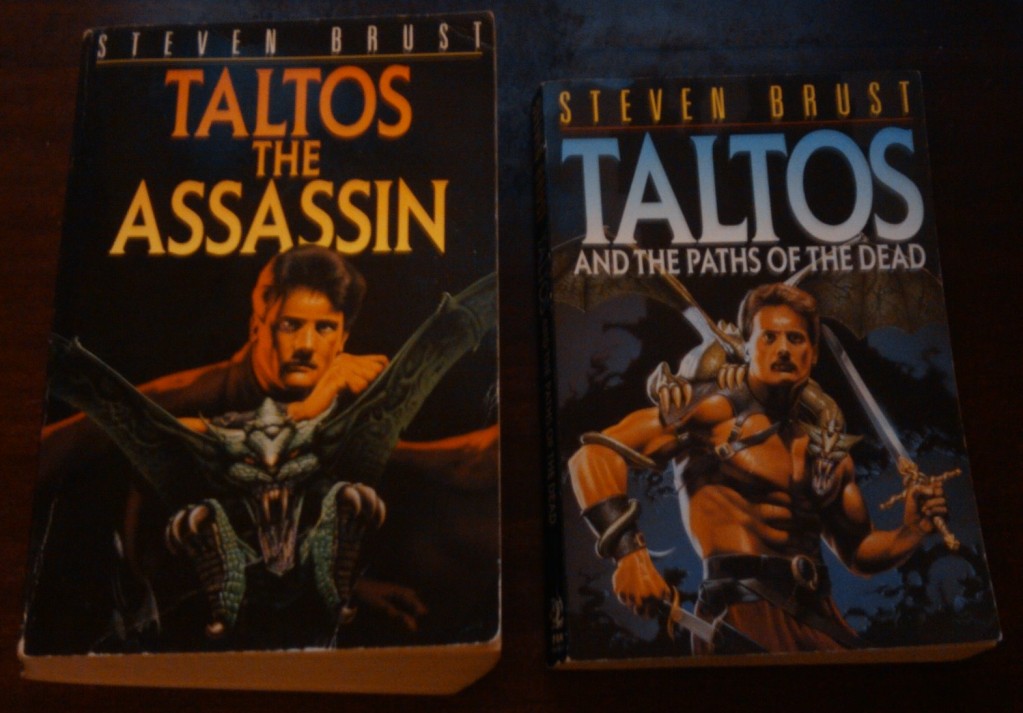 Click for full image
Giles Comments: I love the Taltos novels, but these covers actually stopped me buying the books several times – they're so cheesy. True, the artist gets some credit for getting the jhereg (the winged reptile) approximately right, but that doesn't really offset the general awfulness.
Tache-tastic! Thanks to Giles!
Tagged with: bladed weapons • bracers • dragon • dude • Fred Gambino • mighty moustache • muscles • Pan Books • Steven Brust • strange creature • sword • Vlad Taltos series

33 Responses to "Taltos"
Leave a Reply