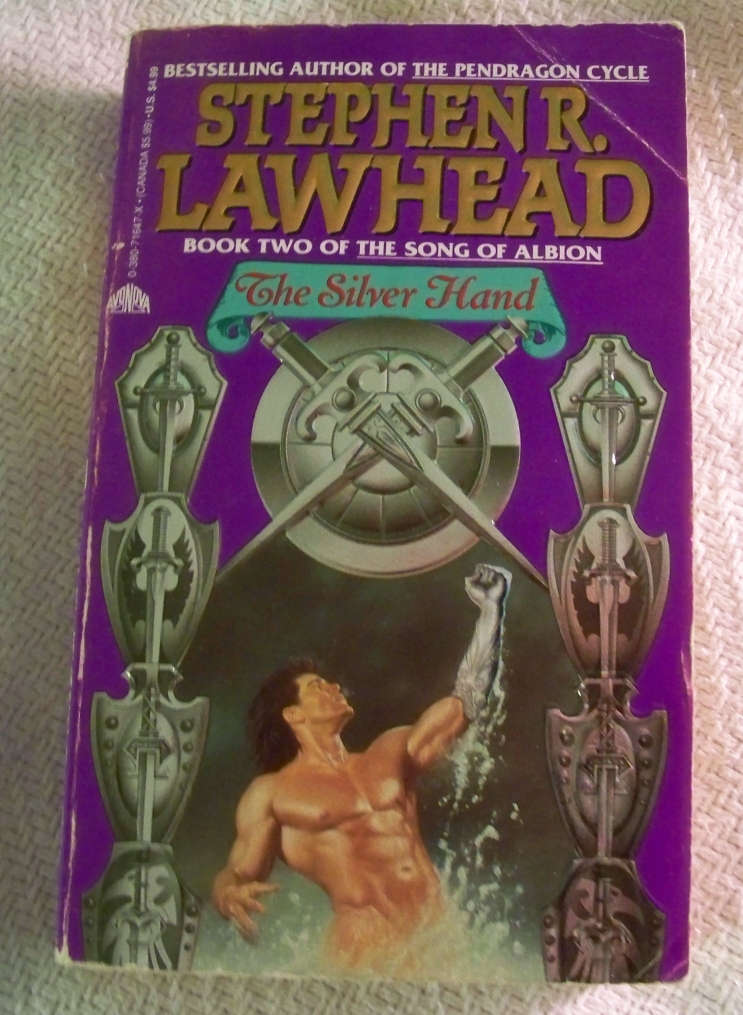 Click for full image
Tom Noir's Art Direction: Okay, this book is heroic Celtic fantasy, but the question is how do we sell it to the ladies? I'll tell you how: full frontal nudity. What do you mean we can't – okay, fine. Throw some strategically placed splashes over it to please the censors. But just so people get the picture, fill the remaining cover space with pictures of swords.
Published 1993
You might remember this from here.
Seriously, why do all these guys shave their body hair?
Amazing! Many thanks to Tom!
Tagged with: Avonova Books • bladed weapons • Daniel Horne • dude • muscles • scrolls • shields • Song of Albion series • Stephen R. Lawhead • sword • WTF

33 Responses to "The Silver Hand"
Leave a Reply