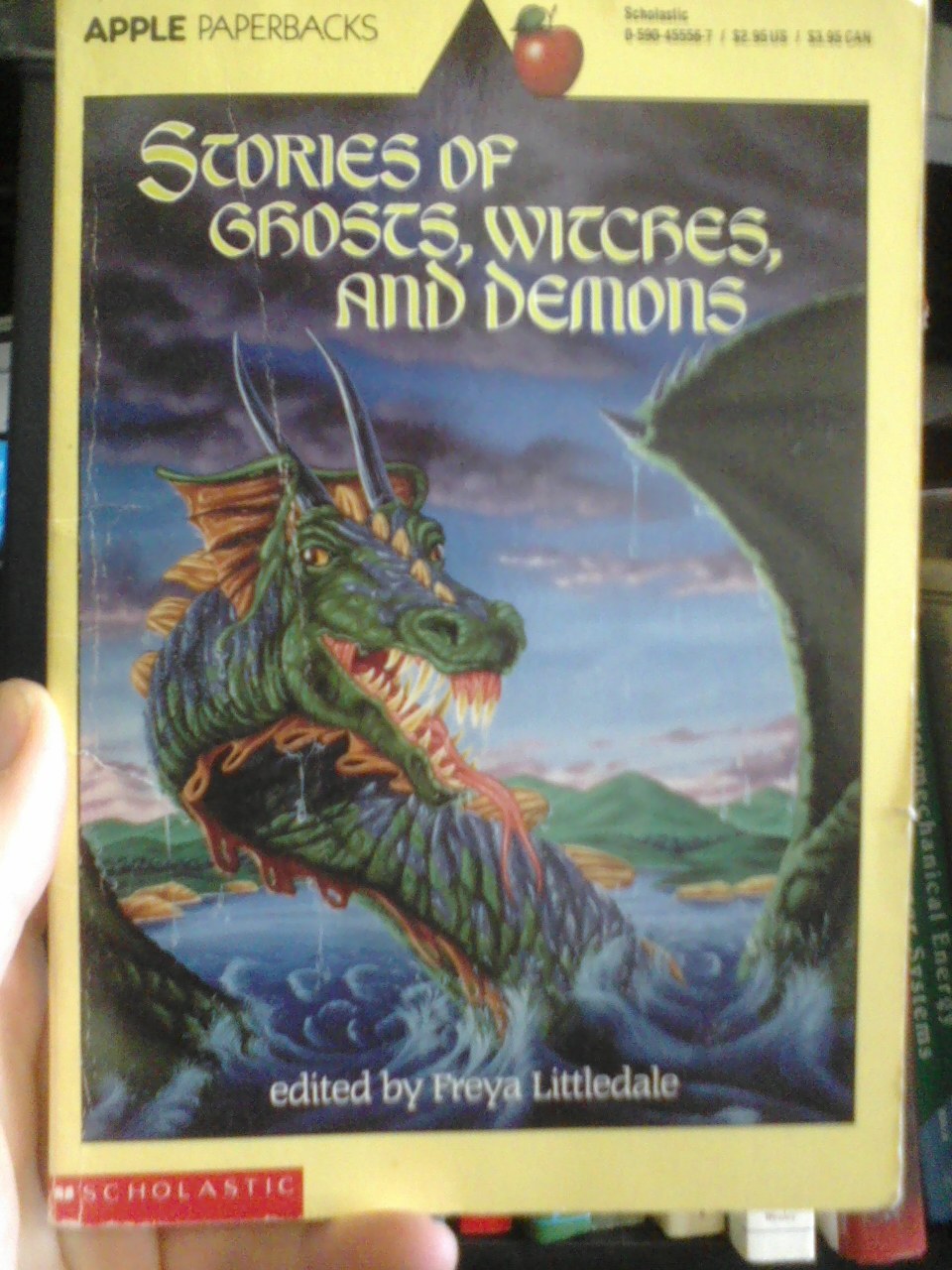 Click for full image
Knautwerks art direction:
Okay, so, its an anthology of stories on ghosts, witches and demons. Cover ideas anyone?
How about a brain damaged dragon frolicking in a lake?
GENIUS!
Published 1971 (maybe)
So it's a children's book, but is there a better way to start your Monday!?!
Many thanks to Knautwerk!
Tagged with: Apple Paperbacks • Don't be silly - it's for children! • dragon • font problems • Freya Littledale • horns • magic • mountains • once you see it • Scholastic Books • tidal wave • Unknown Artist Institute

20 Responses to "Stories of Ghosts, Witches and Demons"
Leave a Reply