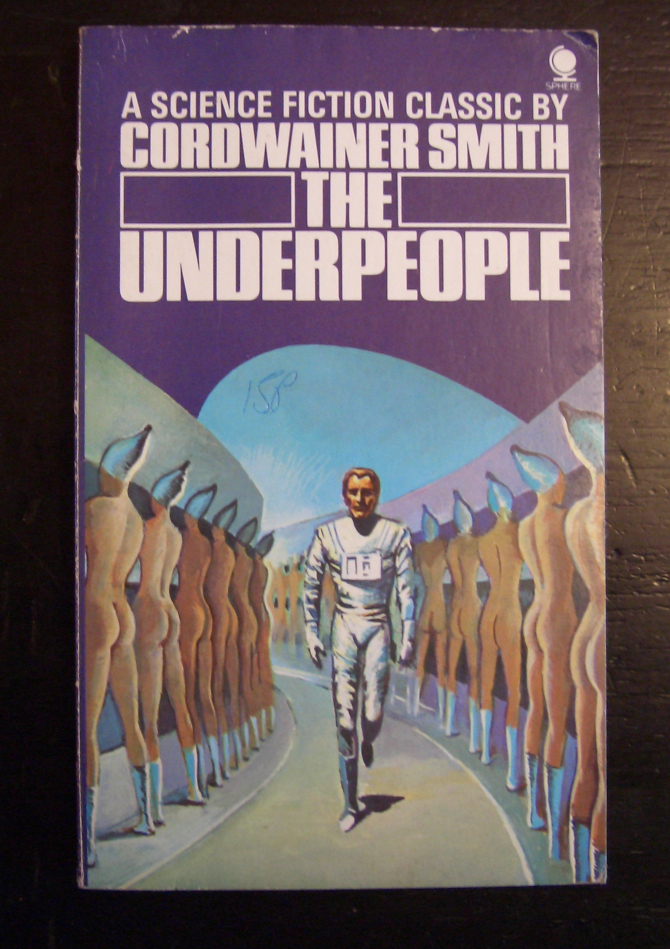 Click for full image
I had a dream last night, and well… I think we should place rows and rows of naked women looking like they are washing dishes. So if we place that on the front with a fully clothed dude walking by them all, we're keeping every gender happy. Right?
Thanks so much to Chris R!
Tagged with: booties • bottoms • Cordwainer Smith • damsel • Paul Myron Anthony Linebarger • Sir Mix-A-Lot • space suit • Sphere Books • starkers • Unknown Artist Institute • white-clothed protagonist

35 Responses to "The Underpeople"
Leave a Reply