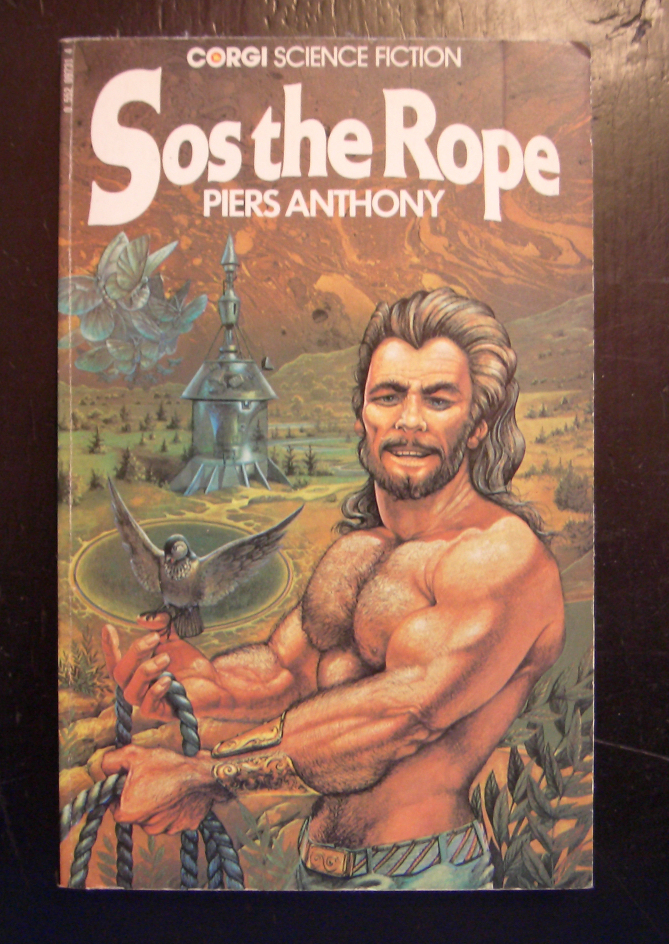 Click for full image
Science fiction is mainly read by what gender? Males! Exactly! So therefore we should have a big hunk of a long haired lumberjack man, topless, showing off his muscles and tugging on his rope. Don't forget to add a bird in there! If ya know what I mean, nod nod wink wink!
Thanks so much to Chris R!
Tagged with: beard-wielding • bird • bracers • Corgi Books • dude • Good Show Sir • long haired men • muscles • Patrick Woodroffe • Piers Anthony • strange creature

34 Responses to "Sos the Rope"
Leave a Reply