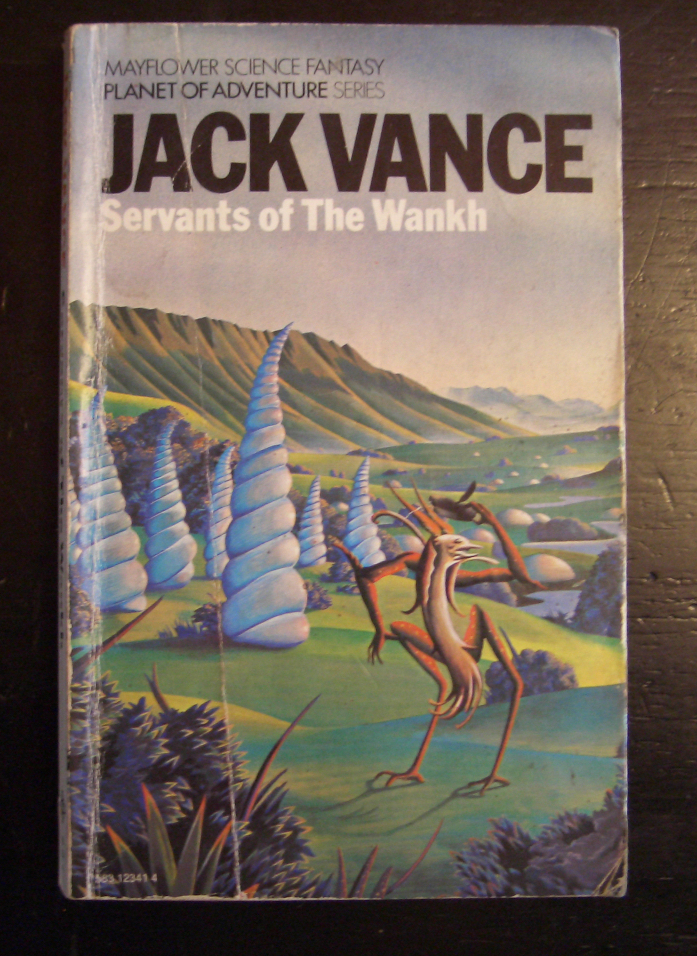 Click for full image
You know what I would like to see? A huge cricket with a hat! Giving a hat salute as he greets us with a, 'top of the morning tu yaaa!' And why stop there, EH!? Why not have him inviting people into his huge sea shell homes……?
Why yes, I am back on medication. Why do you ask?
Thanks so much to Chris R!
Tagged with: aliens • Jack Vance • Mayflower Books • mountains • once you see it • Planet of Adventure series • strange creature • talons

22 Responses to "Servants of the Wankh"
Leave a Reply