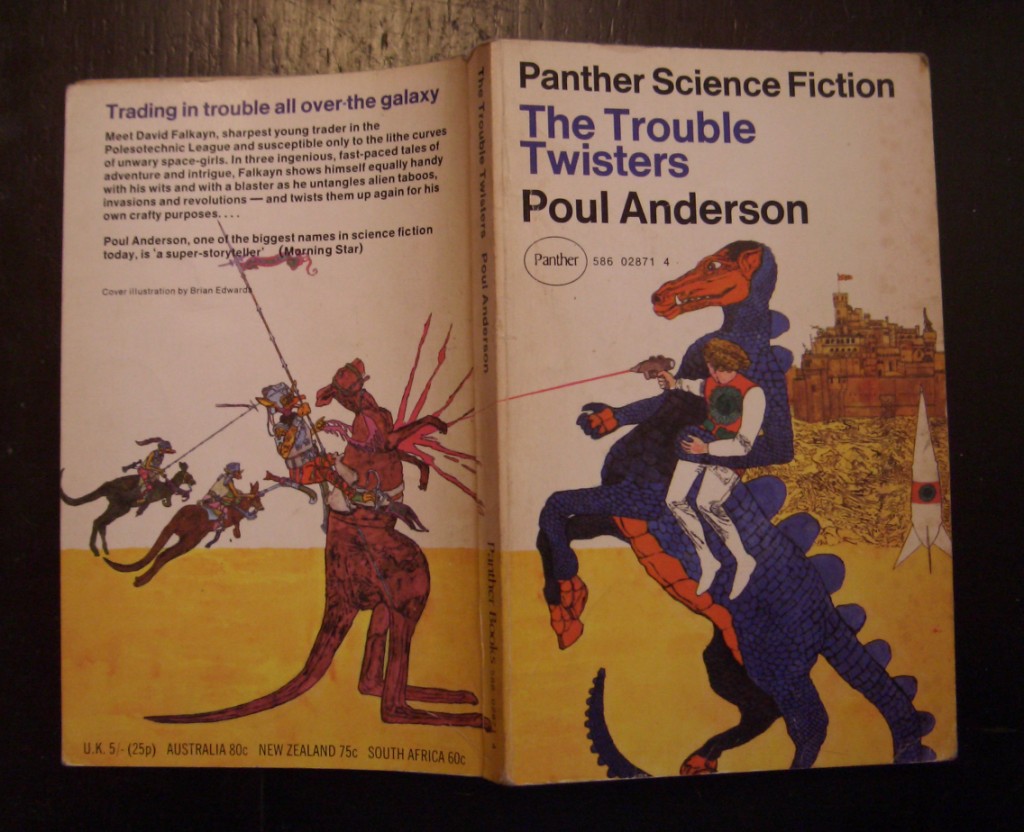 Click for full image
Art shouldn't be confined to one side of a book, so span it across front AND back! And I am talking full-on epic here. Guy carried by a lizard horse dragon thing, shoots his laser at… wait for it….. dwarfs with spears riding on the backs of kangaroos! It will be a Sci-Fi craze! I'm sure it will just be as popular as man-tigers… Ahahahaha……………..
Thanks again to Chris R! You're a legend!

Tagged with: aliens • Brian Edwards • castle • frickin laser beams • gun • kangaroos • once you see it • Panther Books • pole weapons • Poul Anderson • ranseurs • space ships • strange creature

13 Responses to "The Trouble Twisters"
Leave a Reply