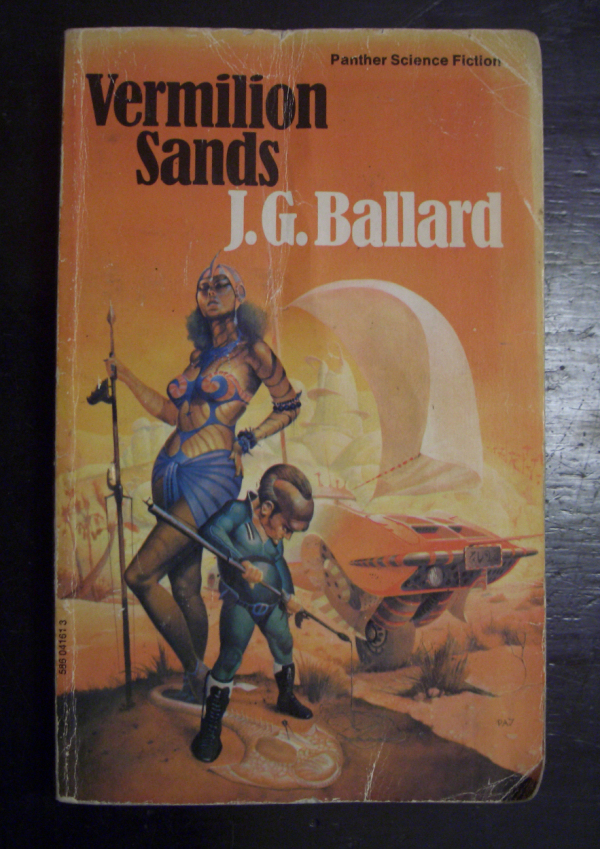 Click for full image
You know what the 1970's scream? Car movies and Shaft. Everyone against the MAN! So kinda like those films but with a wind powered car, some small alien dude, an alien sting ray, spears, horrific landscape and some hot alien amazon chick pushing out her chest. Dig it!
Thanks so much to – guess who? – of course, the legend ChrisR!
Tagged with: cleavage • damsel • dwarf • J.G. Ballard • omnibus • once you see it • Panther Books • Peter Andrew Jones • pole weapons • space

8 Responses to "Vermillion Sands"
Leave a Reply