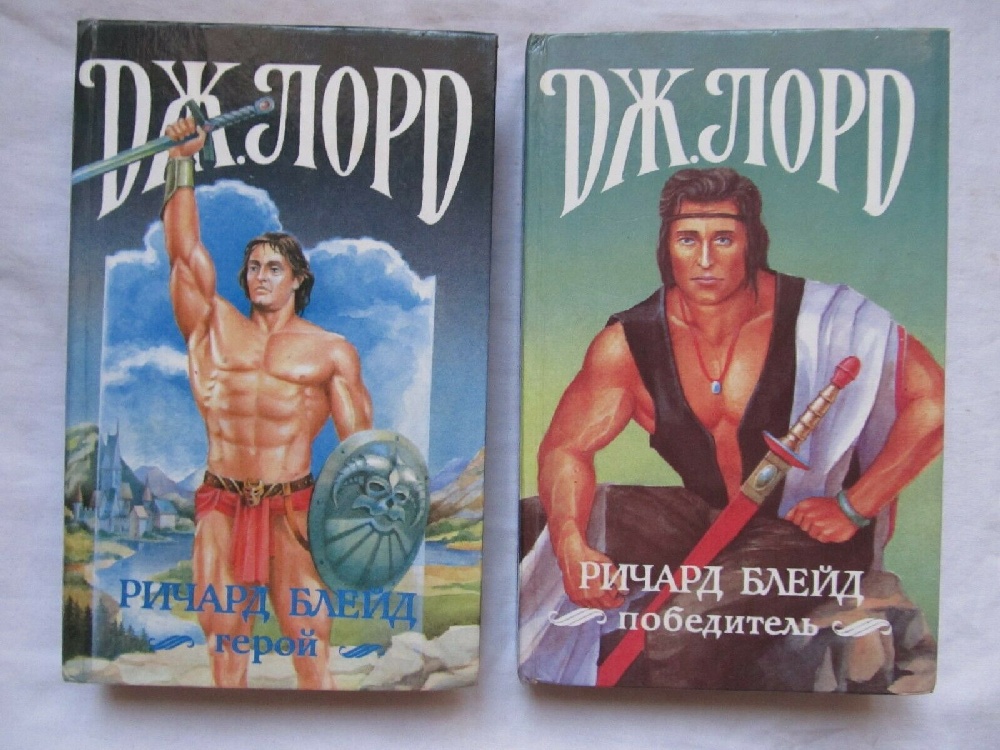 Click to juice up front covers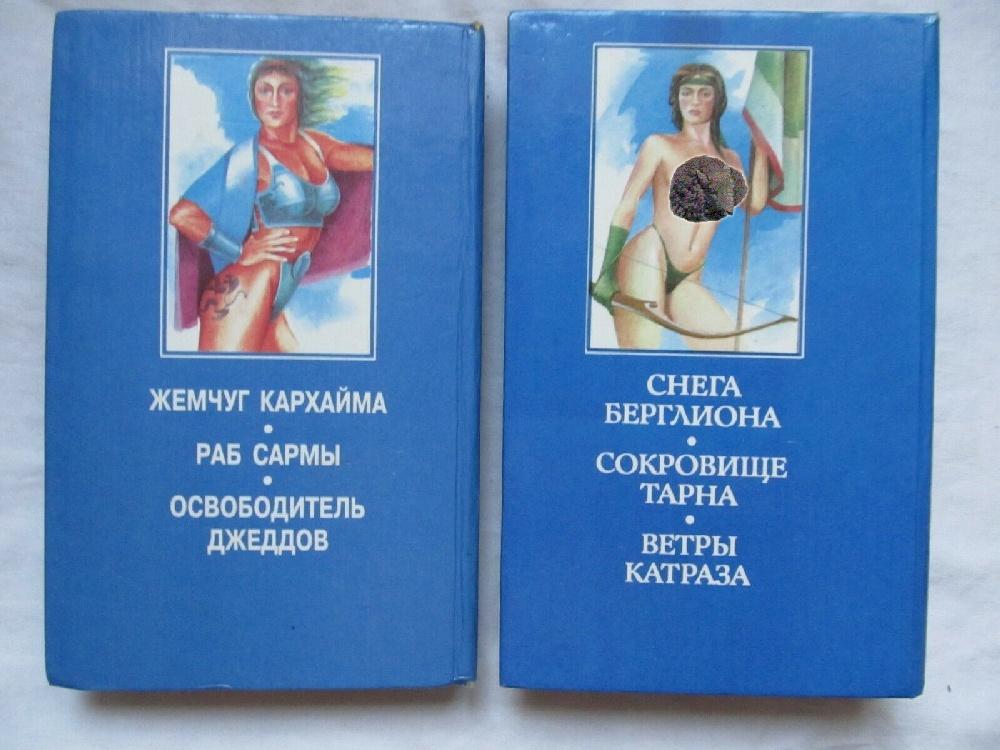 Click for back cover augmentation
It's a Two-fer Tuesday: Russian Dick Blade … and friends!
Good Show Sir Comments: My Google Russian translator tells me the top line says "J. Lord" and РИЧАРД БЛЕЙД is "Richard Blade" and the last line on each is "Hero" and "Winner". I am assuming they are some sort of omnibus volumes. Feel free to translate.
Thanks to Alex for sending this in.
Published 1994
Tagged with: archery weapons • chainmail lingerie • cleavage • damsel • devil's dumplings • dude • Good Show Sir • hippie hippie shake • I cut myself • Jeffrey Lord (aka Manning Lee Stokes) • loincloth • muscles • Richard Blade • Russian • stallone pose • tattoo you • thong • two-fer • Unknown Artist Institute • unknown publisher • РИЧАРД БЛЕЙД