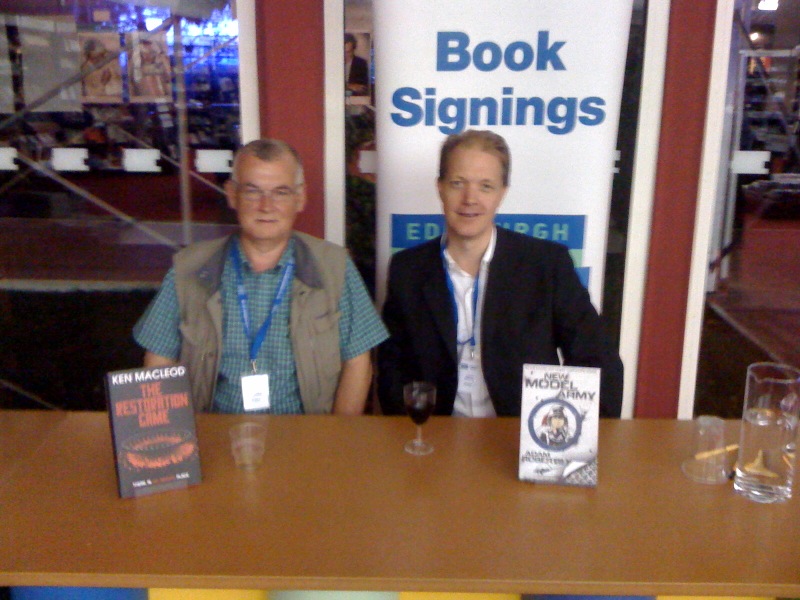 Click for full res blur!
A bit late but we had the pleasure of talking with Ken MacLeod (kenmacleod.blogspot.com) and Adam Roberts (www.adamroberts.com) at the Edinburgh Book festival on Sunday. Very interesting talk of which we could have sat through for hours more. Both jolly nice blokes, who didn't flinch when asked to sign my copy of Rx For Chaos.
So watch out future authors, you too might be asked to sign the Chaos!
Tagged with: Authors with their books • strange creature