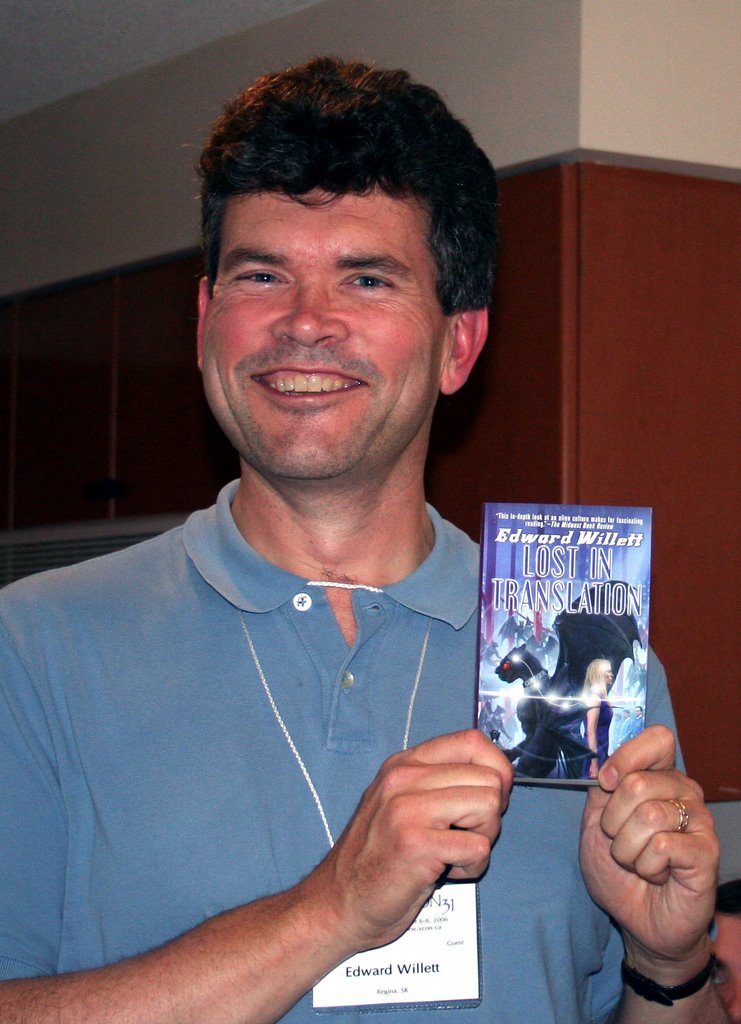 Click for full image
Edward kindly sent this into us! Thanks very much for keeping us all laughing and giving us something really nerdy and exciting to talk about!
Please check out Edward's webpage at: http://www.edwardwillett.com/
Yours,
Good Show Sir
Tagged with: Authors with their books • damsel • DAW Books • Edward Willett • magical orbs • Steve Stone • strange creature • Ting!